How to crack pdf file password? Guys, if you have a password protected pdf file and want to break its lock, today in this post, we will learn how to quickly break the password of any PDF file and unlock it?
Friends, many times, we have some secret information in PDF files. Because of which we protect your PDF file with a password. And sometimes, we forget that password later.
Read Also: How to Download Private Instagram Videos
So friends, if you also have a password-protected PDF file whose password you want to crack. So today, in this post. I will tell you how to break the password of any PDF file for free and unlock it?
If you want to crack the password of any zip file, then here is the complete information about breaking the password of any WinRar and WinZip files.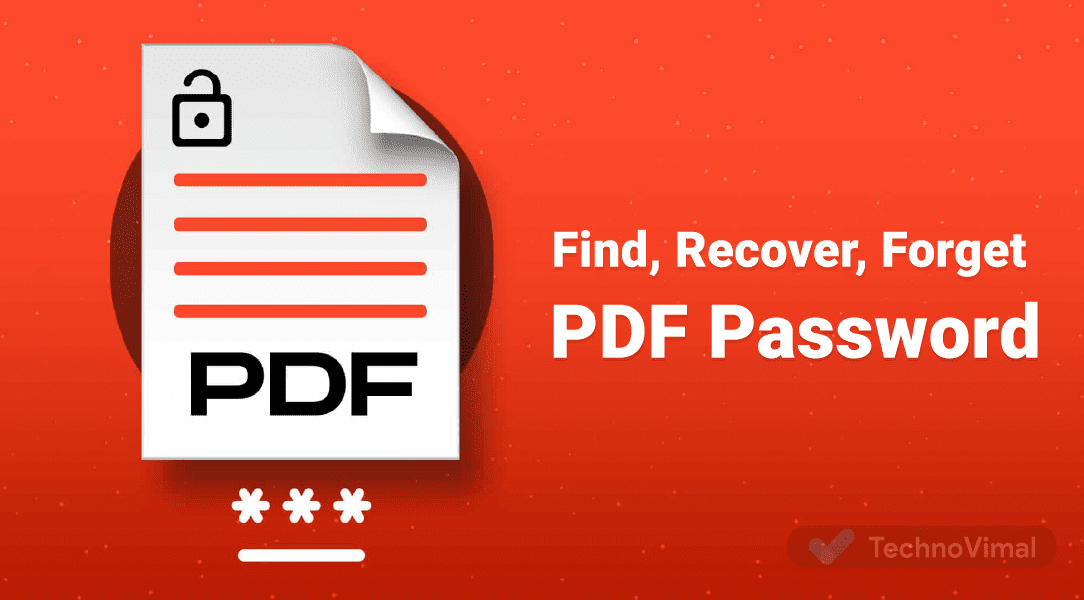 How to Remove a Password From a PDF File
1. First of all, you have to download and install AnyBizSoft PDF Password Remover Software on your computer or laptop.
Download AnyBizSoft PDF Password Remover
2. After downloading & installing the software, open it.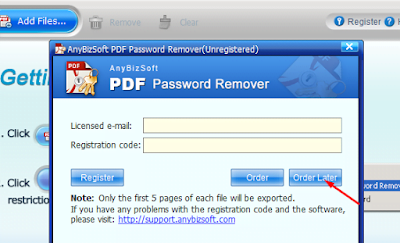 3. Now, He will ask you for Registration. Then click on order later, and by clicking on Add Files. Choose your pdf file. Which you want to unlock!
Note: Friends, you can use this software only five times free. If you want to continue it, then you have to buy it.
4. After adding the file, click on the start button.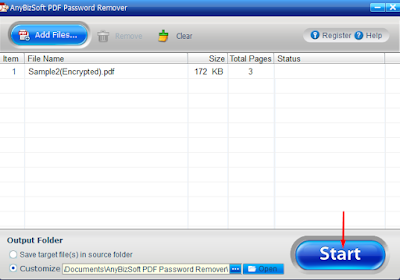 5. After clicking on the Start button, Your pdf file will be unlocked.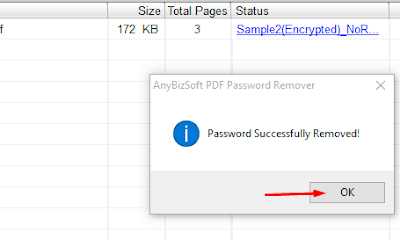 Now you are Done!
Now your PDF file is unlocked, after clicking on OK, you can open your PDF file by right-clicking.
How long will it take to unlock the guy's pdf file? It depends on how strong the password of your pdf file is.
Guys, are it a pdf file or a zip, rar file? All these password-cracking software work only on Bruteforce Technic, if you do not know brute force? So what is a Brute Force Attack, and how to do it? Its full details are here.
Hopefully, now you have come to know how to break the password and lock the pdf file, and you must have learned how to harm the password of any PDF file quickly, how to unlock it?
How to add password protection to a PDF
We keep our mobile by password protecting it with a fingerprint sensor. You can also secure your important PDF file by applying a password the same way you connect your computer's files with a password.
By protecting the PDF file, you can secure any information in it in the form of photos or text. Everyone keeps some of the other personal data on your computer or mobile, it can be tampered with by anyone, so it is essential to protect it with a password.
Read Also: Best Free Movie Downloader Apps
Nowadays, PDF format is being used a lot, so if you have any vital information about yourself, protect it with a password if there is such a document.
I will give you step by step information about it so that it will be evident how we protect a PDF file.
By protecting the PDF file, you can also send a prank message to someone on WhatsApp, just for fun, you can send it to the internet, or if you use WhatsApp, you must have got this kind of msg. So without delay, know how to protect pdf files.
How to Add a Password From a PDF File
1. First, you click on this site www.sodapdf.com. From this site, you can lock any PDF file.
2. When you visit this site, you will see the option of choosing a file. You can take an Idea from the image below.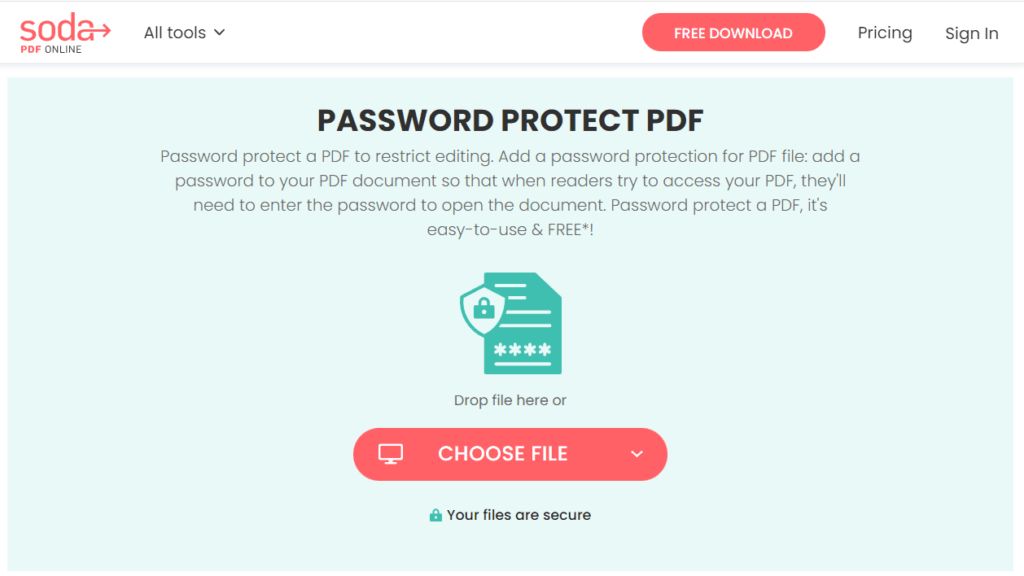 3. By clicking on the option of choice, upload any PDF files to which you want to set the password.
4. After uploading, enter your password, but the confirmation password is in it, and then download that file. Your PDF file will be secured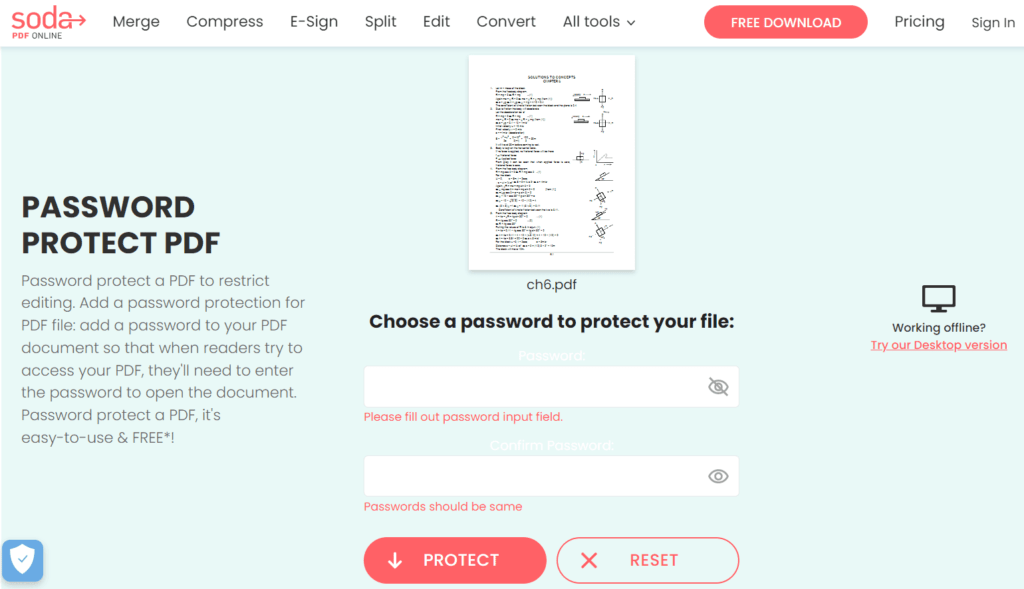 5. After that, to check it, you open that PDF file and will be asked to enter a password in it. If you enter your password, that PDF file will open.
Friends, in this way, you can protect any of your PDF files by entering a password. That PDF file will not open unless you enter the correct password in it.
This trick is fundamental. At times, it may be needed, so do share this trick with your friends. How did you like this post, Do tell in the comment.