Are you a fan of Endless Runner games? Do you enjoy the thrill of dashing through vibrant worlds, collecting power-ups, and dodging obstacles? If so, you're in for a treat!
This article presents the 12+ Best Endless Runner Games for Android in 2023, guaranteed to provide hours of non-stop excitement and entertainment. From classic characters to innovative gameplay, these games have something for everyone.
Let's dive into the heart-pounding world of endless runners and discover the games that will keep you hooked!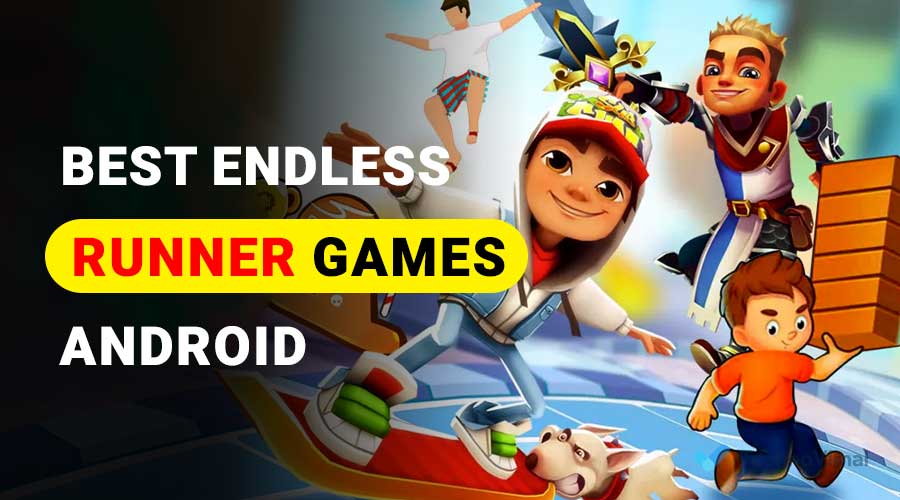 12+ Best Endless Runner Games For Android in 2023
Diving into the exciting gaming world, we're here to illuminate a beloved genre – the 'Endless Runner'. If you're unfamiliar, these games offer an uninterrupted thrill, where your character keeps sprinting through the virtual realm until either colliding with an obstacle or setting a new high score.
This article presents a curated selection of Android users' finest Endless Runner games.
Read Also: 10+ Best Cricket Games For Android in 2023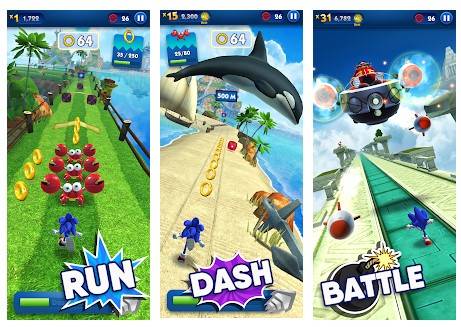 Sonic Dash takes the lead as one of the most iconic Endless Runner games. Join Sonic the Hedgehog on a fast-paced adventure where you can loop, jump, and spin through stunning environments. The dynamic graphics and exhilarating gameplay capture the essence of the beloved franchise, making it a must-play for fans.
Experience the magic of the Mushroom Kingdom in Super Mario Run. In this exciting endless runner, Nintendo brings the beloved plumber, Mario, to your Android device. Run, jump, and collect coins as you navigate familiar landscapes and face off against classic foes. It's a nostalgic journey with a modern twist.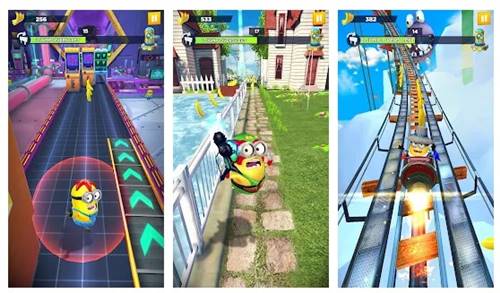 If you're a fan of the adorable Minions from the Despicable Me series, Minion Rush is the game for you. Embark on a naughty adventure with the Minions, dodging obstacles and completing challenges. The game's humour and charming visuals make it an enjoyable experience for players of all ages.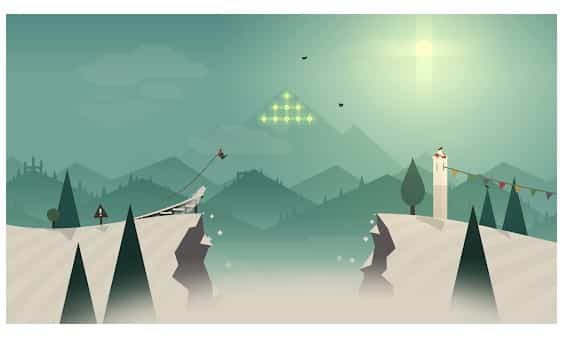 Alto's Adventure offers a unique twist on the endless runner genre. Set in a serene snowboarding world, the game combines breathtaking visuals with smooth gameplay. Glide down slopes, perform tricks, and uncover the mysteries of the mountainous landscapes.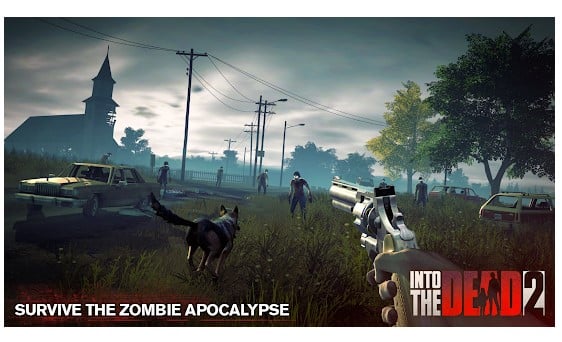 For those who crave a more intense experience, Into the Dead 2 delivers a thrilling zombie apocalypse adventure. Run through a world overrun by the undead, using various weapons to survive. The game's immersive storyline and heart-pounding action will keep you on the edge of your seat.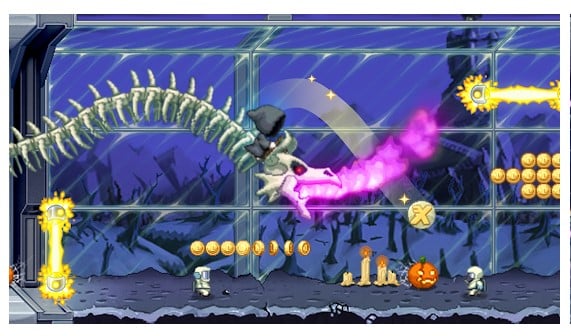 Jetpack Joyride takes endless running to new heights with its jetpack-equipped protagonist, Barry Steakfries. Soar through the skies, collect coins, and dodge obstacles in this action-packed Adventure. The game's addictive gameplay and various power-ups make it a favourite among gamers.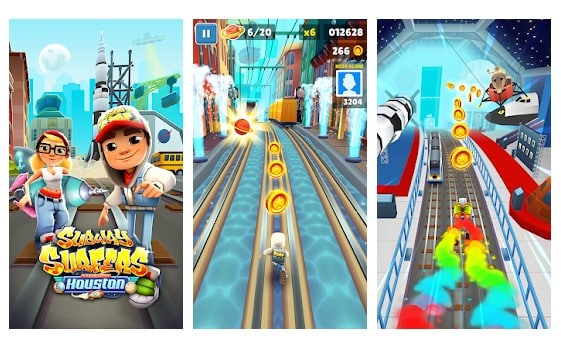 Subway Surfers is a game that needs no introduction. Join Jake and his friends as they dash through subway tracks, avoiding the grumpy inspector and his dog. With its vibrant graphics and fast-paced gameplay, Subway Surfers continues captivating players worldwide.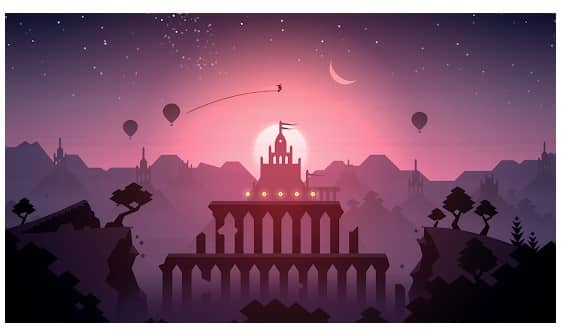 The sequel to Alto's Adventure, Alto's Odyssey, transports players to a breathtaking desert landscape. Traverse dunes, perform incredible stunts and uncover hidden secrets. The game's zen-like atmosphere and visually stunning design make it a standout choice.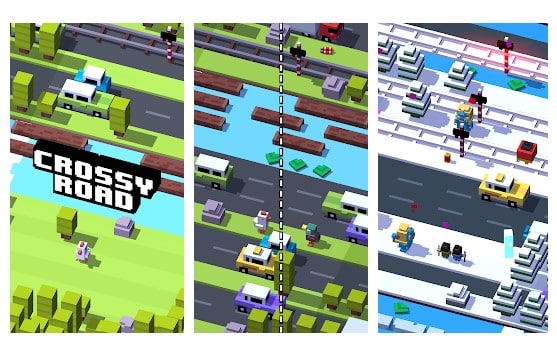 Crossy Road adds a charming twist to the endless runner genre. Guide adorable characters through a series of obstacles, roads, and rivers. The pixel art style and quirky characters create a delightful and addictive gaming experience.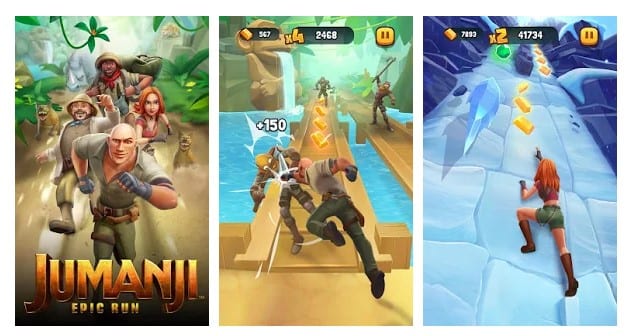 Step into the world of Jumanji with Jumanji: Epic Run. Choose your favourite character and dash through exotic landscapes of challenges and dangers. The game's tie-in with the popular movie franchise adds an extra layer of excitement.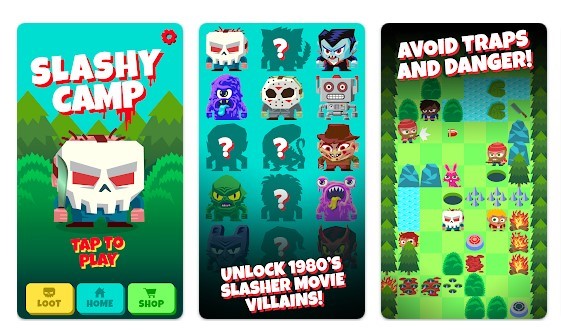 Slayou'remp might be your game of choice if you're a horror enthusiast. Navigate eerie environments, dodge traps, and survive the nightmarish camp. The game's horror-inspired setting and suspenseful gameplay provide a unique take on the endless runner genre.
Smash Hit combines endless running with satisfying destruction. Embark on a surreal journey through otherworldly dimensions, breaking glass obstacles in your path. The game's mesmerizing visuals and sound make it an experience.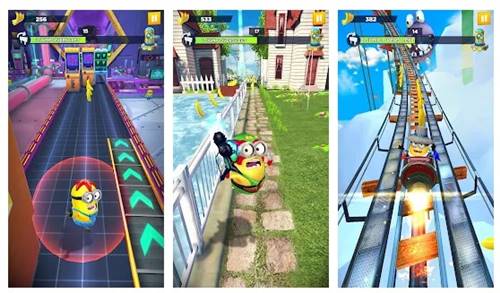 Return to the world of Minions for even more endless mischief and laughter. Run, jump, and dodge obstacles as you explore Gru's Lab, El Macho's Lair, and Gru's. Minion Macho remains a favourite among players with its hilarious antics and engaging gameplay.
FAQs
Q: Can I play these games offline?
A: Most of the games listed here require an internet connection to play, but some, like Alto's Adventure and Alto's Odyssey, can be enjoyed offline as well.
Q: Are thesAlto'ss suitable for kids?
A: Yes, many games, such as Sonic Dash and Super Mario Run, are family-friendly and suitable for players of all ages.
Q: Are these games free to play?
A: All the games mentioned offer free downloads and basic gameplay. However, some may include in-app purchases for additional content and power-ups.
Q: Do these games have controller support?
A: While not all games have native controller support, many are optimized for touch controls and provide a seamless experience on Android devices.
Q: Can I compete with friends in these games?
A: Absolutely! Several games offer social features that allow you to connect with friends, compare scores, and compete in challenges.
Q: Are there any ads in these games?
A: Some games may have ads but can often be removed with in-app purchases. Additionally, playing offline may reduce the frequency of ads.
In Conclusion
Endless Runner games have secured their place in Android gaming as some of the most thrilling and engaging titles. From the high-speed adventures of Sonic Dash to the whimsical chaos of Minion Rush, these games offer endless entertainment at your fingertips.
Whether you're a fan of classic characters or innovative gameplay, the 12+ Best Endless You're Games for Android in 2023 are a testament to the creativity and excitement that mobile gaming has to offer. So, gear up, get ready to dash, and dive into these captivating worlds of endless fun!