Are you a cricket enthusiast who loves to experience the thrill of the game on your Android device? Look no further, as we bring you the ultimate list of the 10+ best cricket games for Android in 2023. These games offer immersive gameplay, realistic graphics, and a chance to become a virtual cricket champion. Whether you want to play a quick T20 match or lead your team to victory in a full-fledged tournament, these games have got you covered. Let's dive into the world of cricketing action on your mobile!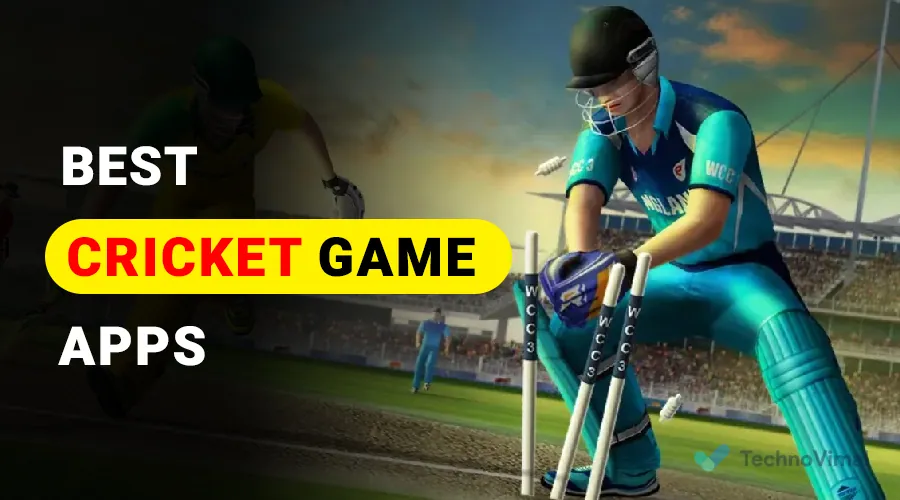 The Cricket Fever on Your Android
Cricket is more than just a sport; it's an emotion that unites fans across the globe. With the rapid advancements in mobile gaming technology, cricket lovers can now experience the excitement and adrenaline of the game right on their Android devices. From iconic players to breathtaking stadiums, these games recreate the cricketing experience like never before. Let's explore the top 10+ cricket games for Android, which are sure to keep you hooked for hours on end.
Read Also: The 10 Best Android Games
List of Best Cricket Games For Android
The Android platform has always been a hub for some of the best and most popular games. With the vast collection of games available, it can be challenging to know where to start. This article has compiled a list of the top 10 Best Cricket Android games for September 2023.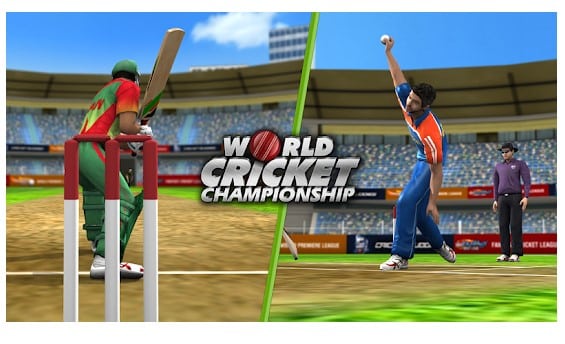 World Cricket Championship 2 has established itself as one of the leading cricket games on the Android platform. Developed by Nextwave Multimedia, this game offers a wide range of features, including multiple game modes, realistic physics, and stunning graphics. Players can choose from various tournaments, including the World Cup, T20 World Cup, and more. The game also allows users to customize their teams and players, adding a personal touch to the gameplay.
Developer: Nextwave Multimedia
Inc.Size: Varies with device
Downloads: 100M+
Rating: 4.5/5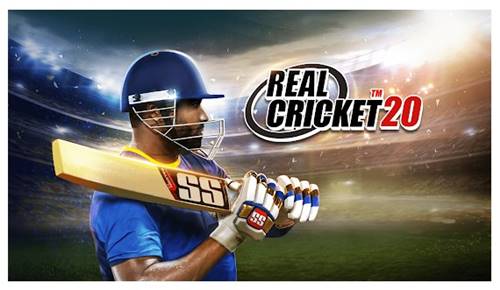 Nautilus Mobile brings the action closer to reality with Real Cricket 20. This game provides an immersive experience with lifelike animations and accurate player movements. It offers a comprehensive career mode where players can lead their team to victory and achieve milestones as they progress. With a variety of shots and bowling actions, Real Cricket 20 ensures that every match feels authentic and challenging.
Developer: Nautilus Mobile
Size: 667 MB
Downloads: 50M+
Rating: 4.4/5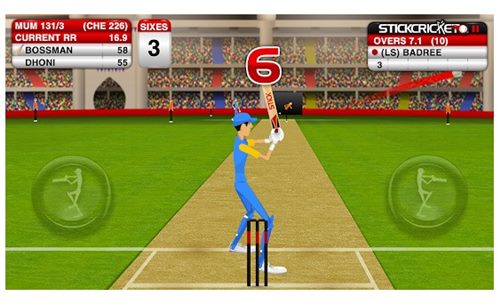 Stick Cricket Premier League offers a unique twist to cricket gaming with its stick-figure art style. However, don't be fooled by its simplicity, as the game provides addictive gameplay and strategic challenges. Developed by Stick Sports Ltd, this game allows players to participate in the T20 Premier League, managing their team and leading them to success.
Developer: Stick Sports Ltd
Size: Varies with device
Downloads: 10M+
Rating: 4.3/5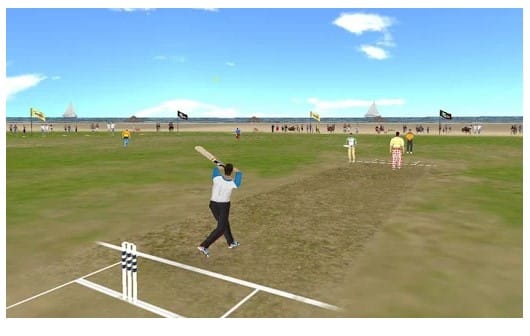 If you're looking for a casual and fun cricket experience, Beach Cricket by Nextwave Multimedia is the perfect choice. Set on scenic beaches, this game features a relaxed gameplay style, making it ideal for quick gaming sessions. Enjoy cricket with a laid-back vibe and simple controls while appreciating the beautiful beach backgrounds.
Developer: Nextwave Multimedia Inc.
Size: 42 MB
Downloads: 10M+
Rating: 4.2/5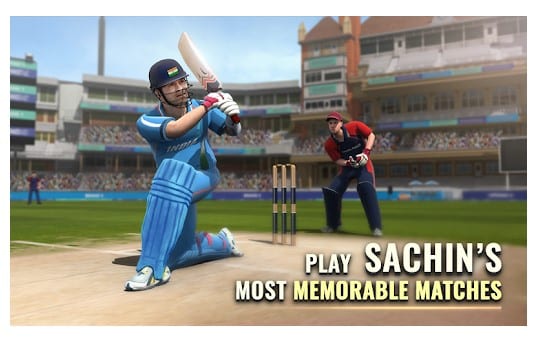 For fans of the legendary cricketer Sachin Tendulkar, Sachin Saga is a dream come true. This officially licensed game celebrates the cricketing career of the "Master Blaster." It takes players on a journey from Sachin's early days to becoming a cricket icon. With challenging scenarios and skill-based gameplay, this game provides an opportunity to emulate the maestro's remarkable shots.
Developer: JetSynthesys Inc.
Size: 441 MB
Downloads: 10M+
Rating: 4.1/5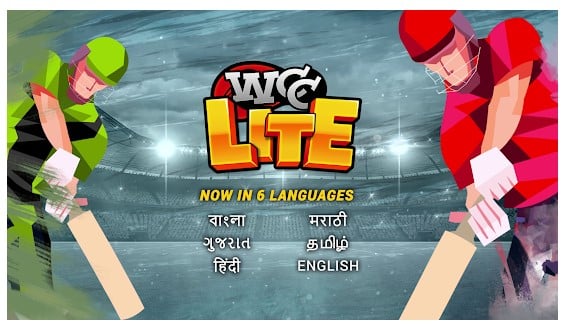 If you have a device with limited resources, worry not! Nextwave Multimedia offers WCC LITE, a lighter version of World Cricket Championship 2. This game is designed to run smoothly on low-end smartphones without compromising on the gaming experience. Enjoy cricketing action without straining your device's performance.
Developer: Nextwave Multimedia Inc.
Size: 37 MB
Downloads: 10M+
Rating: 4.0/5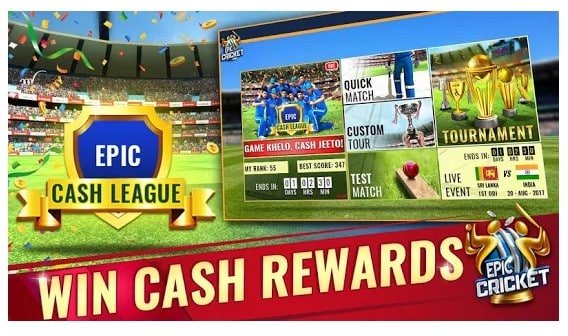 Epic Cricket, developed by Nazara Games, is another top-notch cricket game for Android users. With its realistic graphics and intuitive controls, players can engage in thrilling matches and execute impressive shots. The game features various tournaments, leagues, and challenges, keeping players engrossed in the virtual cricketing world.
Developer: Nazara Games
Size: 412 MB
Downloads: 5M+
Rating: 3.9/5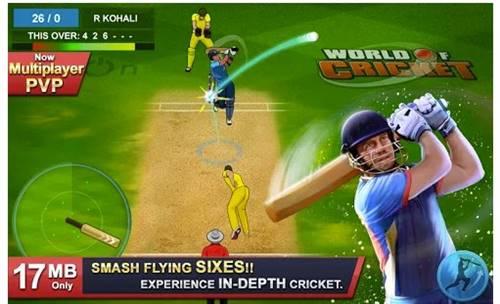 World of Cricket, developed by Appon Innovate, offers a blend of realism and arcade-style gameplay. It caters to both casual gamers and cricket enthusiasts, providing a wide range of shots and bowling variations. Dive into the diverse game modes and experience cricket in various virtual stadiums across the globe.
Developer: AppOn Innovate
Size: Varies with device
Downloads: 1M+
Rating: 3.8/5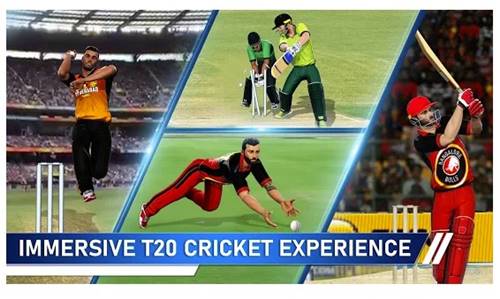 T20 Cricket Champions 3D, developed by Zapak Mobile Games Pvt. Ltd, is tailor-made for fans of the fast-paced T20 format. This game captures the excitement of T20 cricket, allowing players to participate in thrilling matches and challenging tournaments. The 3D graphics add to the immersive gaming experience.
Developer: Zapak Mobile Games Pvt. Ltd
Size: 19 MB
Downloads: 1M+
Rating: 3.7/5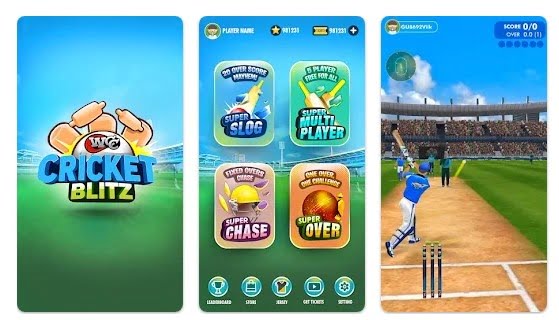 Nextwave Multimedia brings another exciting addition to the list with WCC Cricket Blitz. This game is perfect for players who prefer quick, action-packed cricket matches. With its short over formats and exciting power-ups, WCC Cricket Blitz is a great choice for players on the go.
Developer: Nextwave Multimedia Inc.
Size: 43 MB
Downloads: 1M+
Rating: 3.6/5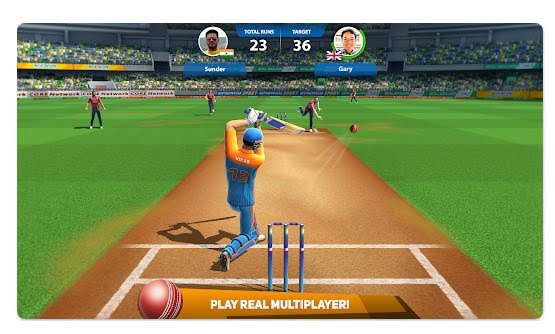 Cricket League, developed by 99Games, lets you experience the thrill of cricketing action on a grand scale. With its immersive graphics and smooth gameplay, this game allows players to lead their team to victory in various leagues and championships.
Developer: 99Games
Size: 152 MB
Downloads: 500K+
Rating: 3.5/5
12. Hitwicket
Hitwicket takes a unique approach by blending cricket management simulation with actual matches. Developed by Hitwicket Ltd, this game allows players to build and manage their cricket team, making strategic decisions that impact the game's outcome. Experience the role of a cricket team owner and lead them to glory!
Developer: Hitwicket Cricket Games
Size: 67 MB
Downloads: 100K+
Rating: 3.4/5
FAQs
Can I play these cricket games offline?
Yes, many of the listed games offer offline gameplay. However, some features may require an internet connection.
Are these games free to download?
All the games mentioned in the list are free to download. However, they may offer in-app purchases for additional content.
Do these games have real player names and teams?
Some games have official licenses, so they feature real player names and teams. For others, the names might be slightly altered due to licensing restrictions.
Can I play online multiplayer with friends?
Yes, many of the cricket games provide an option for online multiplayer, allowing you to play with your friends or other players worldwide.
Do these games require high-end Android devices?
Most of the listed games are optimized to run on a wide range of Android devices. However, for the best gaming experience, a mid-range or high-end device is recommended.
Are these cricket games suitable for children?
While these games are generally family-friendly, some may have in-game purchases or online interactions. Parents should review the game's age rating and content before allowing children to play.
Conclusion
With the ever-increasing popularity of mobile gaming, cricket enthusiasts can now indulge in their passion for the sport on their Android devices. The 10+ best cricket games for Android in 2023 offer a diverse range of experiences, from realistic simulations to casual beach cricket. Whether you aspire to be a virtual cricket legend or enjoy a casual match with friends, these games have something for everyone. So, download your favorite game, grab your virtual bat, and get ready to hit those sixes!