Best Free VPNs for PC: Over time, many internet users have encountered frustration when they couldn't access certain websites due to government-imposed restrictions or content deemed contrary to national ideology. However, a solution to this issue lies in utilizing a Virtual Private Network, commonly known as a VPN.
A VPN is essentially a private network that transforms your device's server into a private one, allowing you to access the internet through a server located elsewhere. But how does this help you access blocked websites? When you connect to a VPN server in another country, you effectively become part of that country's online landscape, enabling you to access unrestricted websites in that particular region, even if they are blocked in India.
Now that you understand what a VPN is and how it works, let's explore how to connect to a VPN server. To assist you in this endeavor, we've compiled a list of VPN software options you can install on your computer or laptop. Below, you'll find a detailed review of these options.
Now that we've clarified the purpose and functionality of VPNs let's delve into the various VPN software available for your Windows and Mac devices.
Read Also: 10 Best Anti-Block Browsers for Your PC 2023
The Best Free VPNs of 2023
If you're accustomed to using a VPN on your mobile device, you'll likely find the following recommendations for VPN software suitable for your computer or laptop quite familiar. Here's the list…
1. Hotspot Shield
Hotspot Shield is among the VPN services I highly recommend exploring. When you use Hotspot Shield, you can navigate the internet without restrictions, ensuring your online experiences are seamless and private. Say goodbye to the frustration of encountering site blocks.
One notable advantage of Hotspot Shield is its robust military-standard encryption, ensuring your digital footprint remains hidden and secure. Furthermore, Hotspot Shield proudly asserts its trustworthiness by committing not to log your online activities while you're connected.
Beyond these fundamental benefits, Hotspot Shield offers additional features such as unlimited bandwidth and the ability to connect up to five devices simultaneously. Plus, you can rely on their 24/7 live tech support for any assistance, backed by a generous 45-day money-back guarantee for added peace of mind.
[ Windows ] [ MacOS ] [ Chrome ]
2. Tunnel Bear
Next up is TunnelBear, a VPN renowned for its user-friendly interface, making it an ideal choice, even for VPN novices. Beyond its intuitive design, TunnelBear boasts robust security features, protecting your data against potential hackers.
TunnelBear also proudly emphasizes its commitment to user privacy, ensuring it neither logs nor monitors your online activities while connected through its service.
TunnelBear offers a generous free 500 MB monthly data allowance, support for multiple devices, and a range of other valuable features. Furthermore, for those seeking an extra 1GB of data, you can achieve it by sharing a tweet.
[ Windows ] [ MacOS ] [ Linux ] [ Chrome-Firefox-Opera ]
3. Nord VPN
Nord VPN stands out as one of the most popular VPN services today. It offers a comprehensive suite of features that ensure your online experience is secure and seamless.
With Nord VPN, you can browse the internet confidently, free from concerns about data leaks or cyberattacks. Its robust security measures shield your data and grant you peace of mind during your online activities.
Nord VPN boasts an extensive network of over 5,000 servers across 60 countries, providing many options for your online connection needs. Beyond this, Nord VPN offers a range of additional features, including double protection, multi-device compatibility, peer-to-peer servers for efficient file sharing, and the ability to block malware and intrusive ads. These features collectively enhance your online experience, making Nord VPN a top choice for safeguarding your digital presence.
[ Windows ] [ MacOS ] [ Linux ] [ Chrome ] [ Firefox ]
4. Cyber ​​Ghost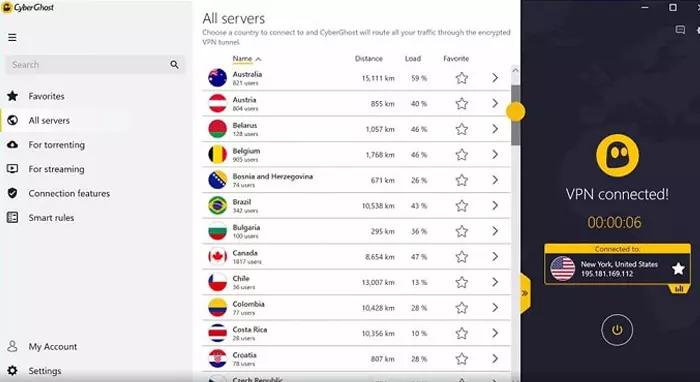 CyberGhost VPN is another top recommendation I have for you. With a vast network of over 6,000 servers spanning 89 countries, CyberGhost is a powerful solution for bypassing geo-restrictions and accessing blocked websites.
What sets CyberGhost apart is its robust security features, providing military-grade protection against potential threats from hackers.
Additionally, when you're using public Wi-Fi, CyberGhost offers peace of mind. Your online activities become virtually invisible, with no one able to track or record them, not even CyberGhost itself.
[ Windows ] [ MacOS ] [ Linux ] [ Chrome ] [ Firefox ]
5. Hola VPN
In seconds, you can establish a secure connection to a private server in any country you choose using Hola VPN. With Hola VPN, you can browse the internet without the fear of encountering access restrictions.
Rest assured, your data is safeguarded with Hola VPN, ensuring your privacy remains intact. Even Hola VPN itself doesn't have access to your personal information.
With over 1000 high-speed servers scattered across the globe, Hola VPN offers an uninterrupted browsing experience without the hassle of monthly data limits.
Enjoy a seamless and rapid internet surfing experience with Hola VPN, free from worries and restrictions.
[ Windows ] [ MacOS ] [ Chrome ] [ Firefox ] [ Opera ] [ Edge ]
6. Betternet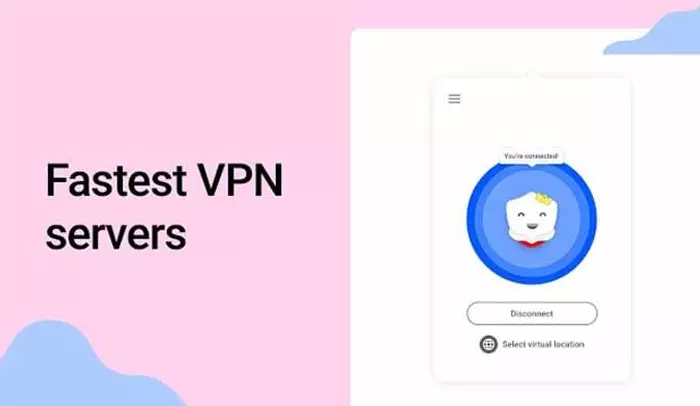 Moreover, a VPN called Betternet enables you to access the internet through servers in various countries. This enhances the security and anonymity of your online activities. With millions of users trusting Betternet, you can rest assured that your data will remain confidential.
You can freely navigate the vast expanse of the internet without concerns about data breaches or cyberattacks. Furthermore, Betternet boasts a user-friendly setup, making it accessible even to individuals with limited technical expertise. You can establish a more secure internet connection through Betternet with just a few simple clicks.
[ Windows ] [ MacOS ] [ Linux ] [ Chrome ]
7. Hide. me
I highly recommend trying Hide. Me is your VPN of choice. Hide. I am a versatile VPN solution that offers excellent benefits such as bypassing site restrictions, safeguarding your IP address from prying eyes, and ensuring a secure internet connection.
With Hide.me, you gain access to an extensive network of 1800 servers across 72 diverse locations, guaranteeing an improved internet experience.
Additionally, Hide. It boasts many impressive features, including Stealth Guard, Split Tunneling, One-Click Connect, IP Leak Protection, and many more to enhance online privacy and security.
[ Windows ] [ MacOS ] [ Linux ] [ Chrome ] [ Firefox ]
8. TorGuard
I want to offer a refined description of TorGuard, one of the top VPN services available:
TorGuard, as its name implies, is a VPN service designed to safeguard user privacy and deliver swift and secure internet connectivity. Using TorGuard protects your online presence from many potential threats, including identity theft and surveillance.
What sets TorGuard apart is its extensive network of over 3,000 servers spread across more than 50 countries. This substantial server infrastructure ensures you won't experience sluggish performance due to server overcrowding, allowing you to enjoy a seamless online experience.
Additionally, TorGuard offers a compelling guarantee: if it doesn't meet your expectations within the first seven days, they provide a 100% money-back service. This demonstrates their confidence in delivering the high-quality service they promise to their users.
[ Windows ] [ MacOS ] [ Linux ] [ Extension-etc ]
9. Windscribe
Enhance your online experience with Windscribe, the ninth VPN on our list, offering a reliable alternative to previous VPN options.
When you choose Windscribe, your internet activities are shielded through robust encryption, ensuring your privacy. Say goodbye to intrusive ads and access geo-restricted websites effortlessly.
Moreover, Windscribe is a formidable defense against potential hacker threats, safeguarding your online presence.
Windscribe boasts an extensive server network spanning 63 countries and 110 cities, ensuring optimal connectivity. Additionally, you can take advantage of various features like Config Generators, Simple Clients, and Split Tunneling, among others.
Desktop users are in for even more perks, including Proxy Gateway and Secure Hotspot functionality, further enhancing their online security and convenience. Enjoy a safer and more versatile online experience with Windscribe.
[ Windows ] [ MacOS ] [ Linux ] [ Chrome ] [ Firefox ]
10. Open VPN

In the tenth spot, we have OpenVPN, an excellent alternative VPN worthy of consideration for your computers and laptops. OpenVPN offers robust security features to safeguard your online activities. This includes traffic encryption, shielding your data on public Wi-Fi networks, concealing your IP address, and a range of other protective measures.
One standout advantage of OpenVPN is its expansive server network. With OpenVPN, you can connect to servers worldwide, enhancing your online experience.
11. Speedify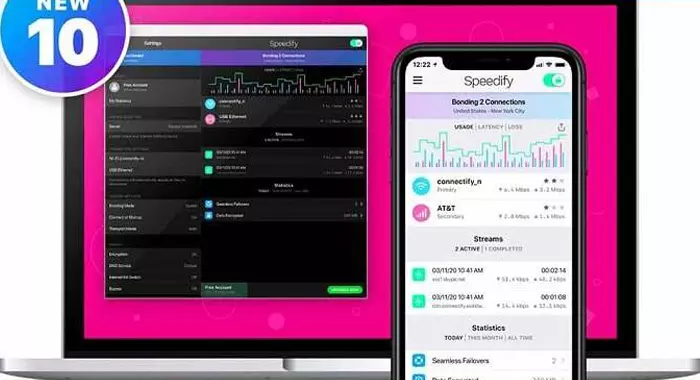 Speedify is a renowned VPN solution recognized for its exceptional speed, unwavering stability, and robust security features, making it a top choice for users seeking reliable internet connectivity. Speedify excels at circumventing online restrictions, providing seamless access to blocked websites.
Furthermore, Speedify ensures the utmost protection for your internet traffic, shielding it from potential hacker threats. Leveraging state-of-the-art encryption algorithms such as ChaCha or AES, Speedify guarantees the security of your online activities, ensuring a safe and private online experience.
[ Windows ] [ MacOS ] [ Linux ]
12. Psiphon
Psiphon is a powerful tool that can help you overcome internet restrictions and securely navigate the online world, especially when using public Wi-Fi networks. This censorship-circumventing software leverages a combination of VPN, SSH, and HTTP Proxy technologies to break through access barriers.
However, it's worth noting that the Psiphon may not be the most user-friendly option, which could pose challenges for those less tech-savvy.
[ Windows ] [ MacOS ] [ Linux ]
13. Private VPN
Introducing Private VPN, the user-friendly solution for seamless internet access. Unlike the complexity of Psiphon, Private VPN offers a hassle-free experience for everyone.
With Private VPN, you gain the power to effortlessly bypass government-imposed website blocks, enabling you to access any site with ease and speed.
Enhance your online security with military-grade encryption, shielding your internet activities from potential hackers and ensuring your data remains confidential.
Please choose from our extensive network of over 100 servers across 60 countries, guaranteeing a safe and lightning-fast internet connection wherever you are.
Furthermore, a Private VPN allows you to connect up to 6 devices simultaneously and offers unlimited bandwidth and speed, IPv6 Leak Protection, and other valuable features. Experience the internet as it should be – secure, accessible, and lightning-fast with a Private VPN.
[ Windows ] [ MacOS ] [ Linux ]
14. Express VPN
If you're seeking a lightning-fast VPN solution coupled with ironclad security, ExpressVPN stands out as your top choice. Boasting an impressive network of over 3,000 servers spanning 160 locations across 94 countries, ExpressVPN guarantees unparalleled service.
However, this exceptional performance comes at a premium cost that might pinch your wallet. It's worth noting that while ExpressVPN excels in speed and security, affordability may be a consideration for some users.
Furthermore, ExpressVPN lacks a trial version, which is a notable drawback.
[ Windows ] [ MacOS ] [ Linux ] [ Chrome ] [ Firefox ]
15. Proton VPN
Indeed, Proton VPN stands out as a top-tier option in virtual private networks. Sporting a sleek and contemporary user interface, Proton VPN excels in unblocking restricted websites.
With an extensive network of over 850 servers across 50 diverse countries, Proton VPN empowers users to select their preferred server quickly.
Furthermore, Proton VPN, like its VPN counterparts, guarantees a secure online experience, safeguarding against potential identity theft from cyber threats.
Additional notable features encompass P2P Support, Unrestricted Bandwidth, Compatibility with up to 10 devices, Access to Professional Support, Customizable Connection Profiles, and an expedited Quick Connect feature. These features await your exploration, promising an enhanced VPN experience.
[ Windows ] [ MacOS ] [ Linux ]
Conclusion
In conclusion, the list above comprises some of the top free VPN software and applications worth exploring. It's crucial to align your VPN choice with specific objectives, such as unblocking certain websites or facilitating streaming activities.
Nevertheless, if your purpose involves streaming or downloading large files, we strongly advise considering the premium versions of the VPNs mentioned above. These premium versions typically offer unlimited data access and optimal speeds. It's important to note that it's doubtful to find a VPN application that consistently delivers unlimited access and top-notch streaming/downloading speeds for free indefinitely.