We know that there are several Android smartphones with non-working. Soft Keys Home Button and Back Button so we are going to show you how you can use your home button and back button with an android application.
Read Also:
In this case, you don't have to root your android smartphone so let's begin the simple three-minute process I want to remind you guys that we are providing direct download links.
How to Download Soft Keys Home Back Button :
Go to the menu and locate Google Play Store and tap once on it now go to the search bar and type back button and then search for the app "Soft Keys Pro – Home Back Button"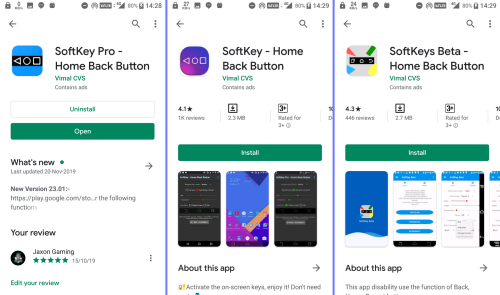 That once on it install the app and the file size is only 3Mb and it takes only 10 seconds to install the application on your smartphone
How to use Soft Keys Home Back Button
Open the app and this is what you should be seeing on your screen settings. And accessibility is a feature that allows you to make changes to the controls. Tap on it once and it will take you straight to the accessibility settings now scroll down.
Step:1
Open the app, enable permissions if asked Click the " Permissions |Accessibility" button Find " Soft Keys pro " and enable it.
Step:2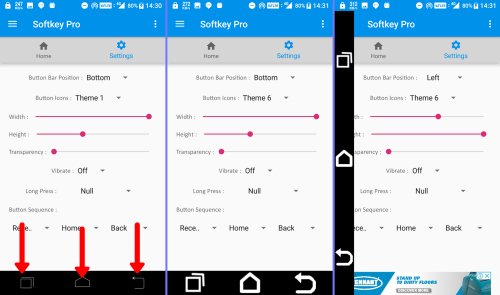 🎨Key Features:
 • Auto-hide navigation bar
 • Easy to wipe up/down to show/hide navigation bar
 • Functions: Home, Back, Recent
 • Ability to Set vibrate on touch
 • Options to lock navigation bar
 • Ability to change navigation bar with background and button color
 • Ability to set navigation bar size with height
 • 2 Themes Available
 • Long press action for back, home, recent buttons
Final Sentence:

YOU CAN EVEN DRAG AND DROP THE Soft Keys BUTTONS ANYWHERE ON THE SCREEN DO YOU NEED HELP THEN COMMENT BELOW FOR ASSISTANCE.
Read Also: