Are you searching for a way to remove the background from images on your Android device? While it is relatively simple to do so using Adobe Photoshop on a computer, it can be more challenging on Android. Although there are numerous photo editing apps available on the Google Play Store, none of them currently provide a background eraser feature.
However, don't worry! We have the best method and a few recommended apps that can help you easily remove the background from any image on your Android device.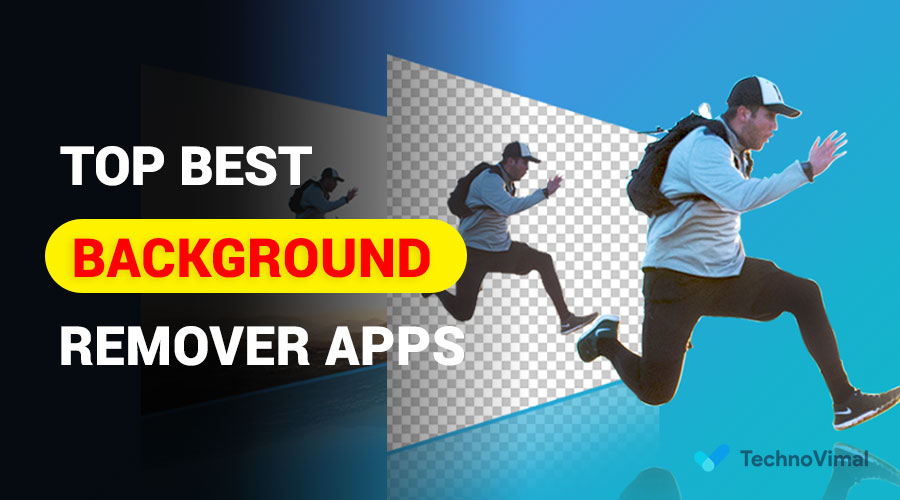 10 Best Remove Background in Image Apps 2023
There are several Android apps available on the Play Store that can help you remove the background from any image. Check out some of the best apps in this category.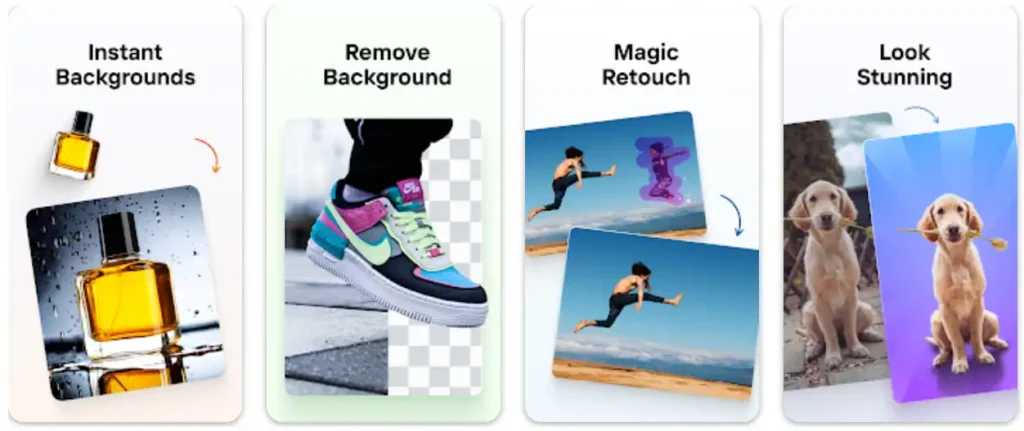 PhotoRoom AI Photo Editor is a highly-rated photo editing app for Android. It offers a range of editing tools and features to enhance your photos and create visually appealing designs. One of its standout features is the background remover, which can quickly and accurately remove the background from any image.
Read Also: How to Change Background Color on Instagram Story 2023
By utilizing AI technology, the app automatically detects the background and removes it within seconds. Additionally, there is a pro version available that provides access to even more advanced features.
Pixlr's Remove Background may not be as well-known as other image editing apps, but it offers a convenient solution for removing backgrounds from photos and videos. With this app, you can remove the background from up to 10 photos at once.
Additionally, you have the option to fill the background with white color, which helps the main object in the image to stand out. One of the advantages of this app is that it can be used offline, making it a convenient choice for on-the-go image editing.
Pixelcut is a comprehensive photo editing app designed to assist graphic designers in effortlessly creating captivating images. Powered by artificial intelligence, this photo editor enables users to generate stunning visuals within seconds.
The advanced Background Remover tool, also driven by AI, automatically detects image backgrounds and delivers impeccable cutouts. Additionally, the magic eraser tool proves to be highly useful in effortlessly removing unwanted objects and enhancing picture clarity.
The Background Eraser tool is a feature that helps you remove the background from your photos. It saves the resulting image with transparency, which means that the removed background is replaced with a transparent layer. This allows you to easily integrate the edited image with other photo applications.
The image can be saved in either PNG or JPG format, which are common file formats for digital images. PNG format supports transparency, while JPG format does not.
This application offers a diverse range of features, enabling users to easily merge more than 10 images simultaneously in order to create impressive photo montages. It has garnered extremely positive reviews on the Google Play store.

Change Photo Background is a versatile tool that allows users to easily modify the background of their photos. This app provides the option to erase the photo itself, its background, or both, resulting in a transparent image.
Ultimate Background Eraser offers a quick and effortless solution for changing the backgrounds of photos. Simply touch the area you want to erase, and let the auto-eraser tool do the rest of the work for you.
Additionally, you have the option to manually erase the background of your photo using either your finger or the Lasso (Image Cutting) tool.
Image Cutter is a user-friendly application that allows you to effortlessly remove objects from your images or photos and create transparent backgrounds. Simply draw a line around the area you want to cut using your finger or a touch pen, and then click the Cut button to complete the operation.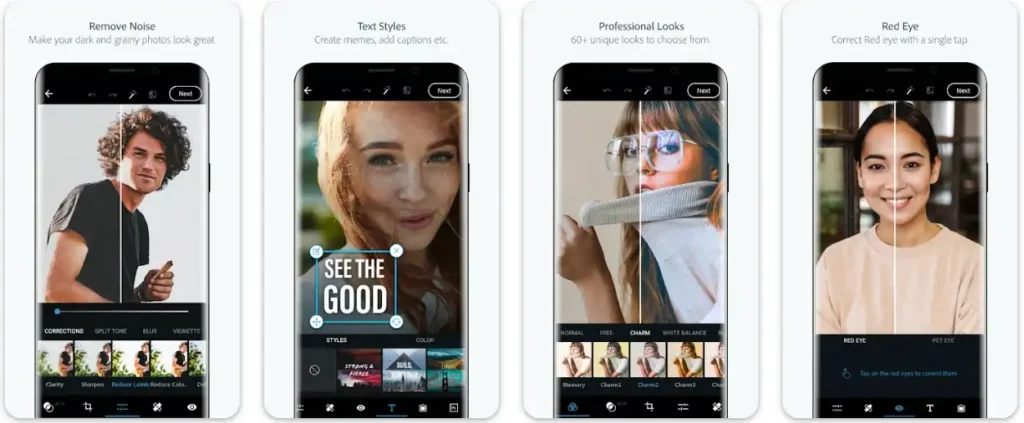 Adobe Photoshop Express is a highly acclaimed mobile photo editing and collage maker tool. It offers a seamless and efficient editing experience, allowing users to easily enhance their photos with powerful features.
With Adobe Photoshop Express Collage Maker, users have complete control over their images, including the ability to customize layouts, adjust border size and color, and apply individual pan and zoom effects.
LightX is a versatile and user-friendly picture editor that offers a wide range of features to enhance your photos. With LightX, you can effortlessly create stunning photo collages, add beautiful frames to your pictures, apply stickers, make precise cutouts, and even change the background of your photos. Additionally, you can blur specific areas of your images, transform them into captivating cartoons and caricatures, capture perfect selfies and portrait photos, experiment with different hair colors, add vibrant color splash effects, merge photos for unique double and multiple exposure effects, and utilize various other tools to edit your pictures. Best of all, LightX is available for free, making it accessible to all users.
How To Remove Background from any Image on Android
The process is simple and intuitive, making it easy for users to remove the background from their desired images. By using a user-friendly Android app, you can effortlessly accomplish this task. Follow the step-by-step instructions below to complete the process.
1. To begin, you need to download and install the Background Eraser app.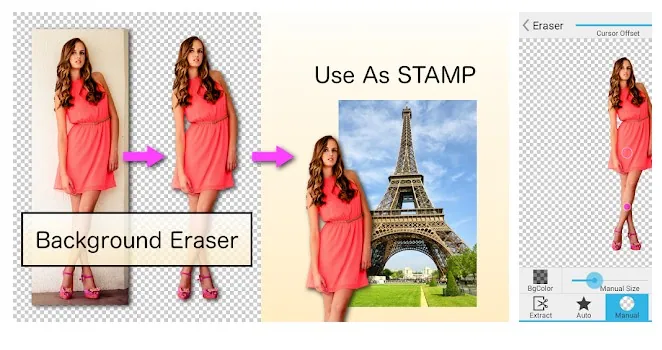 2. After installation, open the app and select Load a photo option.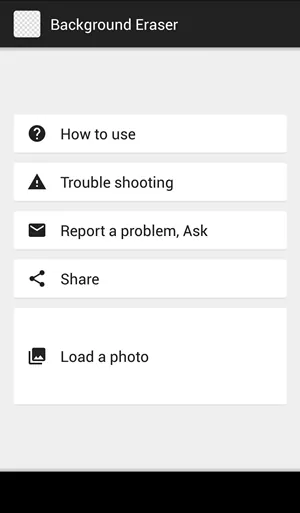 3. To remove the background of a photo, select an image and crop out the desired area as closely as possible. Then, tap the "done" option.
4. You now have three choices for eliminating the background: Manual, Auto, and eraser. Our recommendation is to select Auto and zoom in on the image.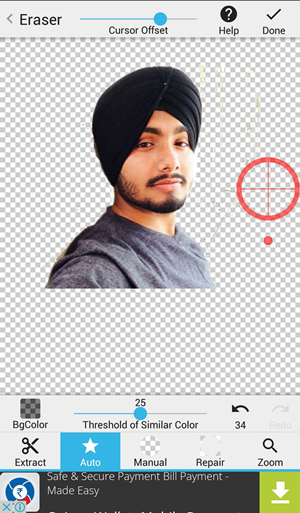 5. If you encounter any errors while removing the background, you can easily undo the changes and utilize the eraser tool to correct it. With some practice, you will be able to effortlessly eliminate the entire background from the image.
6. Click on the "done" option and set the smooth level to the maximum in order to achieve a smooth background.
7. Click on the "Finish" option. After a brief processing period, the image with the background removed will be ready.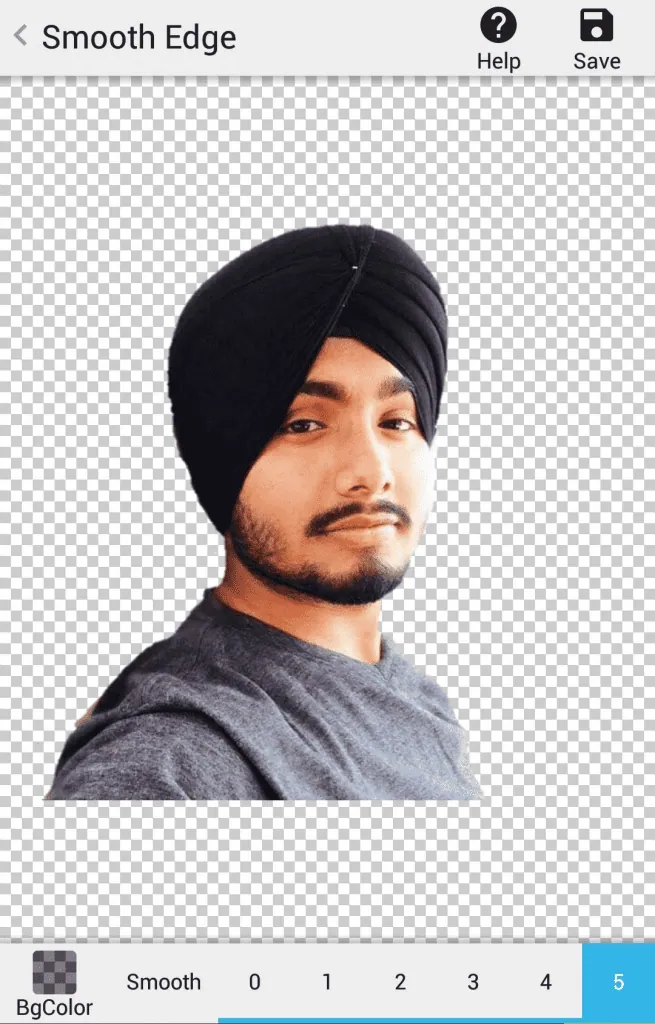 To remove the background of an image in Android, there are several effective apps available. These apps make it easy to remove backgrounds with just a few simple steps. We have compiled a list of the best apps for this purpose, so you can try them out and find the one that suits your needs. Feel free to share this post with your friends if you find it helpful.