In today's digital age, almost everyone possesses a smartphone, whether an iPhone or an Android device, and these gadgets invariably come equipped with built-in cameras. These cameras are great for capturing everyday moments, but they often offer only basic features when recording high-quality videos. It would be best to explore dedicated video recording apps to elevate your video recording game and achieve professional results. In this article, we'll delve into some of the best video recording apps available for Android and iPhone devices to enhance your video-capturing experience.
Whether you're aiming to create promotional content or record memorable moments, these apps offer a wide range of features and tools to help you achieve the level of perfection you desire. Additionally, if you're interested in downloading videos and photos from Pinterest, we'll introduce you to a Pinterest video downloader that simplifies the process.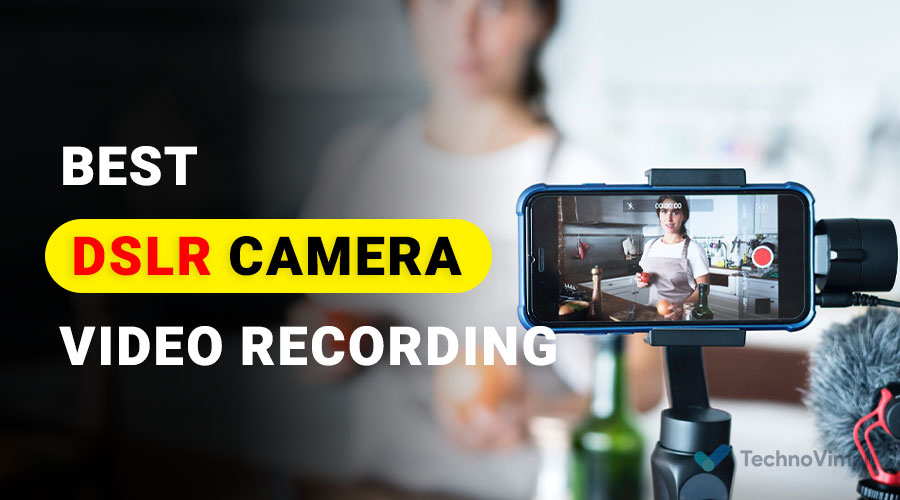 In summary, when creating exceptional videos, your smartphone's native camera app may fall short. To unlock the full potential of your device, consider exploring these feature-rich video recording apps. If you aim to create promotional content or edit videos, free promo video makers and editors are at your disposal to make the process seamless.
10 Best Camera Apps for Android or iPhone 2023
All apps shared in the article are available on the Apple App Store. Always make sure to download iOS and Android apps from trusted sources only. Let's get started.
Read Also: 15 Best GIF Maker Apps on Android and iPhone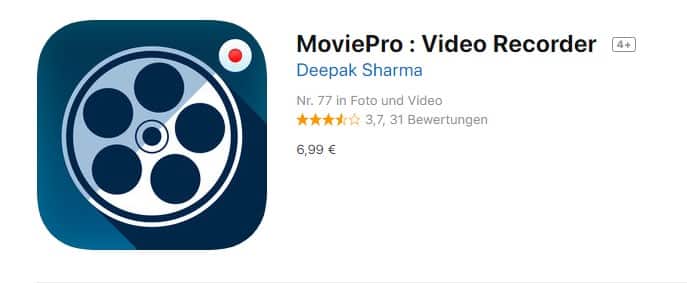 MoviePro is the ultimate tool for iPhone filmmakers seeking unparalleled control over video recordings. This professional-grade app empowers users with comprehensive manual rules, elevating their filmmaking capabilities.
With MoviePro, you can finely adjust focus, set precise frame rates, capture stunning time lapses, and even stabilize your footage. While its premium version unlocks the full spectrum of essential features, it's worth the investment for serious videographers.
Admittedly, MoviePro can be a tad intricate for beginners. Still, this complexity is a testament to its rich feature set, making it a must-have for those who demand precision and creativity in their iPhone filmmaking endeavours.

Video‪n‬ is a comprehensive video recording and editing powerhouse available on the iOS app store, catering to all your video production requirements. This versatile app seamlessly integrates every aspect of video creation, from capturing footage to refining it with editing tools, all the way to effortless viewing.
What sets Video‪n‬ apart is its extensive array of manual controls, allowing users to fine-tune every aspect of their videos. Its standout features are adjustable frame rates, video stabilization for silky-smooth shots, an HDR mode for vibrant visuals, and a manual focus mode for precise control over focus points. Video‪n‬ is your one-stop solution for unleashing your creativity through video, offering an exceptional suite of features to bring your vision to life.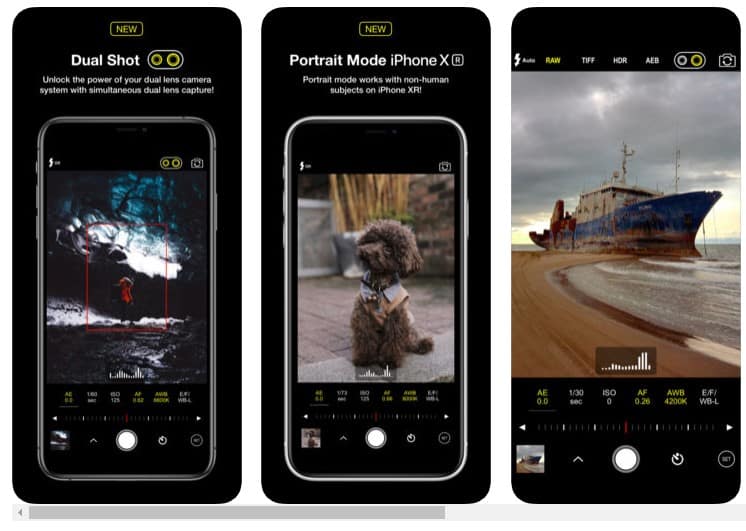 ProCam is a highly acclaimed video recording application known for its versatile features. Users can easily enhance their recordings by adding date stamps and copyright marks, with the flexibility to customize fonts, sizes, and colors. The app boasts various shooting modes, including photo, night, burst, slow shutter, and portrait modes.
In terms of video recording, ProCam supports impressive 4K ultra HD recording at a high frame rate. Moreover, it offers a robust set of over 19 adjustment tools for tasks like trimming, cropping, rotating, mirroring, and more. ProCam empowers users to capture and edit videos with precision and creativity.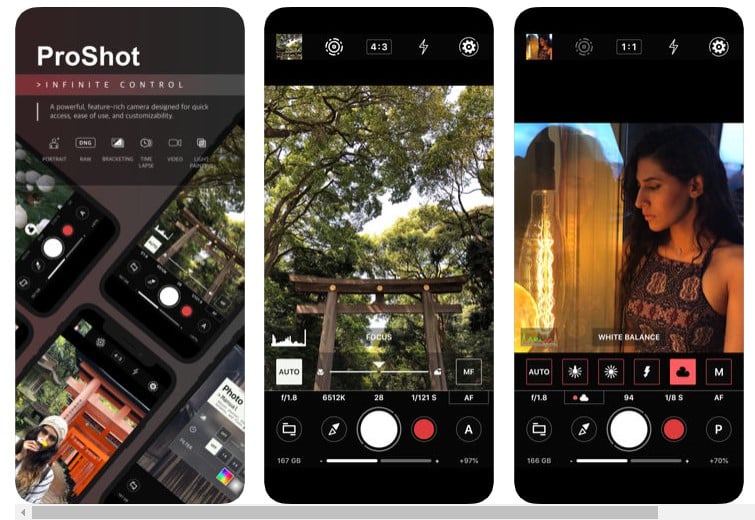 When searching for a versatile iOS app to enhance your photography and videography skills, look no further than ProShot. This advanced application lets you capture stunning photos and record impressive videos easily.
ProShot offers a range of shooting modes, including Auto, Manual, and Programs, allowing you to tailor your shooting experience to your preferences. With Manual mode, you have complete control over settings, ensuring you can achieve the desired precise look.
One of ProShot's standout features is its support for high-quality 4K video recording and 4K timelapse creation. This means you can effortlessly produce professional-grade videos and breathtaking timelapse sequences, all from the convenience of your iOS device.
ProShot is a must-have app for anyone serious about elevating their photography and videography game on iOS.

Kinomatic is an outstanding camera app that offers professional-grade video recording capabilities. It empowers users to manually capture stunning 4K videos while providing control over essential settings like ISO values and shutter speed. What sets Kinomatic apart is its ability to monitor audio levels in real-time during recording, ensuring impeccable sound quality.
This makes it a top choice for those seeking DSLR-level video quality on their iPhones. Kinomatic's intuitive interface and robust features make it a must-have tool for videographers and enthusiasts, elevating the iPhone's potential as a versatile filmmaking device. Experience pro-level video recording with Kinematic and unlock your creative potential.
Filmic Pro is the ultimate iPhone video recording application, delivering powerful features for creating DSLR-quality videos with your smartphone. This app empowers users with precise manual controls over virtually every aspect of video capture, elevating your filmmaking capabilities to new heights. With Filmic Pro, you gain access to an array of professional tools such as zebra stripes, focus peaking, and log gamma curve recording, all contributing to an unparalleled videography experience. Whether you're an aspiring filmmaker or a seasoned pro, Filmic Pro equips you with the tools to capture stunning, cinematic footage from your iPhone.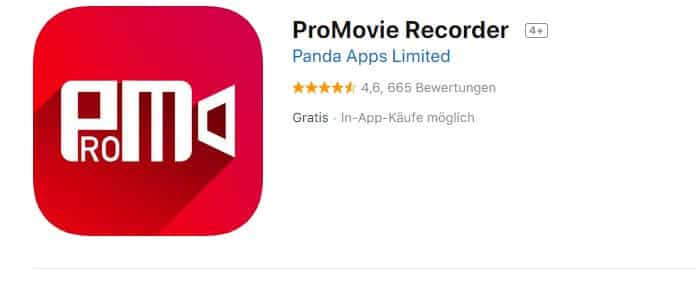 ProMovie Recorder offers a comprehensive set of video recording tools, making it a valuable choice for those aiming to capture DSLR-quality videos on their mobile devices. However, one drawback is the inclusion of watermarks on recorded videos, which can be removed with a $3 in-app purchase. The app's user interface may be challenging for beginners because it lacks an attractive, user-friendly design. Despite its interface shortcomings, ProMovie Recorder remains a powerful tool for videography enthusiasts looking to elevate their mobile video production with an array of essential features.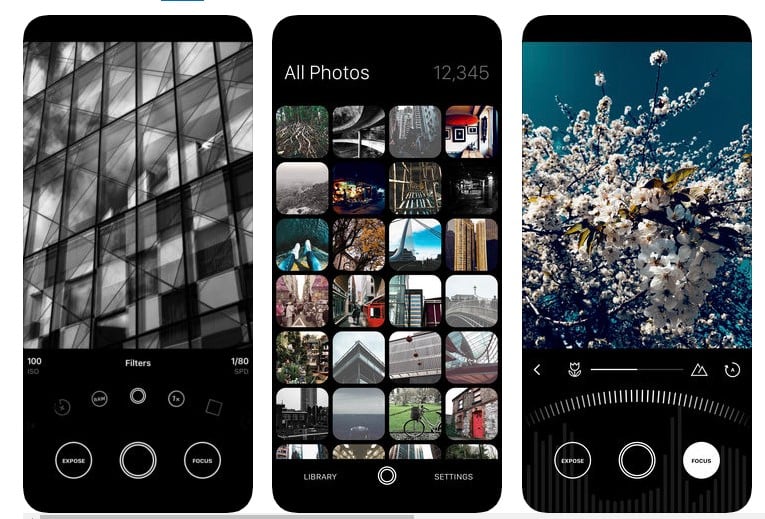 Obscura is a premium camera app for iPhone enthusiasts seeking DSLR-level photography. Its robust suite of advanced camera controls sets Obscura apart, empowering users to capture stunning, professional-grade photos. Beyond its impressive technical features, Obscura elevates your photography game by offering various exquisite filters. These filters infuse your images with style, making them truly stand out. Whether you're a photography enthusiast or just someone looking to enhance their mobile photography experience, Obscura is the go-to app for elevating your iPhone photography to the next level. Capture, create, and share your visual stories with Obscura.
MAVIS is an exceptional application for achieving DSLR-quality video production directly from your iPhone. It is the quintessential tool for professional filmmaking and broadcast purposes on this platform.
MAVIS equips users with an impressive array of advanced filming features, including focus peaking, waveform monitoring, vectorscope analysis, false colour visualization, and zebras. These tools collectively empower filmmakers to control their shots precisely, ensuring the highest quality output.
One of MAVIS's notable attributes is its support for multiple video recording resolutions, including HD, 2K, and 4K. This versatility allows content creators to tailor their projects to specific requirements, whether for cinematic masterpieces or high-resolution broadcasts. With MAVIS, your iPhone becomes a powerful filmmaking tool, offering unparalleled creative freedom and professional capabilities.
PicsArt Photo & Video Editor doesn't capture videos, but it's a powerful tool for enhancing and refining your video content. This versatile app offers a plethora of filters to impart a professional DSLR-like quality to your footage. Beyond aesthetics, it empowers users to eliminate unwanted objects and execute precise cuts and trims to achieve seamless and polished videos.
Whether you want to add an artistic flair to your clips or enhance their overall quality, PicsArt Photo & Video Editor provides the creative tools you need. Elevate your video content effortlessly with this user-friendly app, making your videos stand out in the digital landscape.
Above are the best apps to shoot DSLR-like videos on iPhone. I hope this article helped you! Please share it with your friends also. If you know of other such apps, let us know in the comment box below.