As the digital age continues to evolve, so does the way we consume and enjoy media. When it comes to music, finding the perfect media player is essential to ensure a seamless and enjoyable listening experience.
If you're looking for Winamp alternatives for Windows 11/10 in 2023, you're in luck! We've compiled a comprehensive list of 12 outstanding media players that offer a range of features, from advanced audio customization to sleek interfaces. Let's dive into the world of music and explore these top-notch alternatives.
12 Best Winamp Alternatives for Windows 11/10 in 2023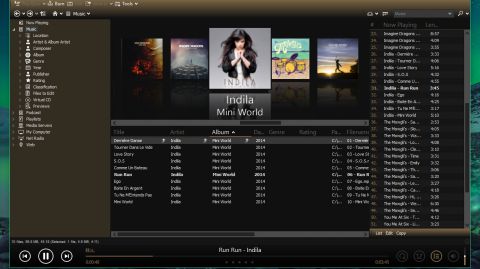 MediaMonkey is a highly regarded media player that offers a wide range of features, with a strong focus on efficiently organizing your music library. This powerful software is a favorite among music enthusiasts who want to keep their vast collections in order. With advanced tagging capabilities, you can easily categorize and label your music files, ensuring that you can quickly locate and play your favorite songs.
Read Also: 10+ Best Cricket Games For Android in 2023
One standout feature of MediaMonkey is its playlist management system. You can create and manage playlists effortlessly, allowing you to curate the perfect soundtrack for any occasion. Whether you're creating a playlist for a workout session or a relaxing evening at home, MediaMonkey's intuitive interface makes it a breeze to add, remove, and rearrange tracks.
But MediaMonkey doesn't stop at just being a fantastic music player and organizer. It also boasts robust audio syncing capabilities, making it a go-to option for individuals with multiple devices. Whether you want to sync your music to your smartphone, tablet, or portable music player, MediaMonkey ensures that your entire music library is seamlessly transferred and accessible wherever you go.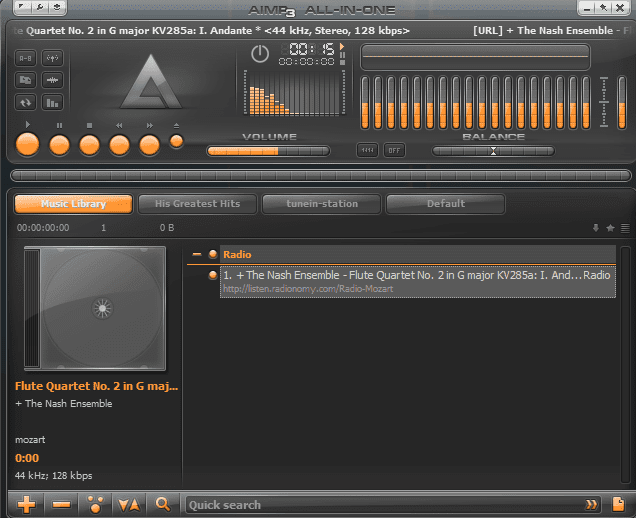 AIMP is not just another audio player; it's a comprehensive tool designed for audiophiles who demand the best sound quality. Its visually appealing interface is both sleek and user-friendly, making it a pleasure to navigate through your music library. But AIMP goes beyond just good looks. It supports an extensive range of audio formats, ensuring that you can play virtually any audio file you come across.
One of the standout features of AIMP is its powerful 18-band equalizer. With this tool, you have precise control over the sound, allowing you to tweak the audio settings to match your preferences. Whether you want to enhance the bass, adjust the treble, or find the perfect balance, the 18-band equalizer has got you covered.
But AIMP goes beyond just playback and customization. It also offers a host of additional features, such as internet radio streaming, CD ripping, and conversion between different audio formats. So, whether you're a music enthusiast, a DJ, or just someone who loves to listen to music, AIMP is the perfect companion to elevate your listening experience.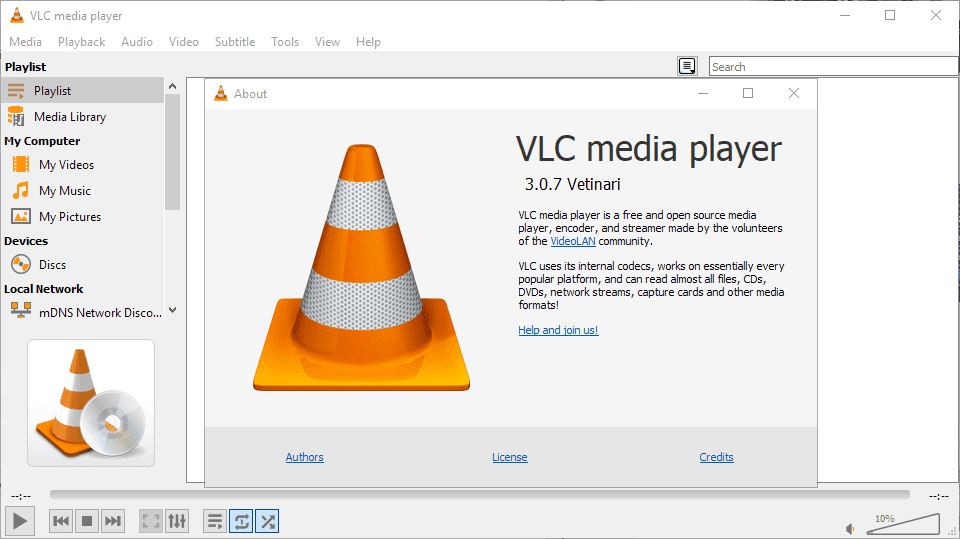 VLC Media Player, renowned for its versatility, continues to be a top choice among users. This open-source player offers a comprehensive range of features, making it a go-to solution for all your media needs. One of the standout features of VLC is its extensive support for a wide array of media formats. From popular video formats like MP4, AVI, and MKV to less common ones, VLC handles them all seamlessly.
Not only does VLC excel at playing local media files, but it also excels at streaming. With its robust streaming capabilities, you can easily enjoy online radio stations, podcasts, and even live TV broadcasts. Its intuitive user interface allows smooth navigation and quick access to your favorite media. VLC also boasts a wide range of customization options, giving you complete control over your media playback experience.
In addition to its versatility, VLC offers a range of advanced features. You can enhance your audio with various equalizer presets, or take advantage of the video effects to fine-tune the visuals. VLC also supports subtitles, allowing you to enjoy foreign language movies or videos with ease. Furthermore, it offers support for network streams, DVD playback, and even Blu-ray discs.
VLC's cross-platform compatibility is another major advantage. Available for Windows, Mac, Linux, and even mobile platforms like Android and iOS, you can enjoy your media seamlessly across different devices. The frequent updates and extensive community support ensure that VLC remains up-to-date with the latest technologies and provides an enjoyable media experience.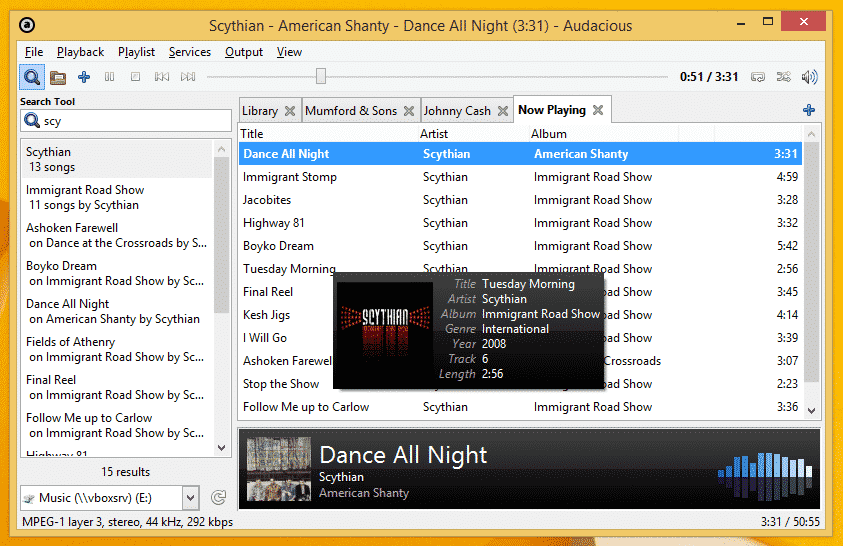 Audacious takes a minimalist approach without compromising functionality. This lightweight player is perfect for users who prefer simplicity while still having access to essential features like playlist support and customizable themes.
Bread Player offers a clean and modern user interface, making it a great choice for Windows 11/10 users. Its minimalist design doesn't sacrifice essential features, such as gapless playback and equalizer controls. The integration of online streaming services further enhances the overall experience.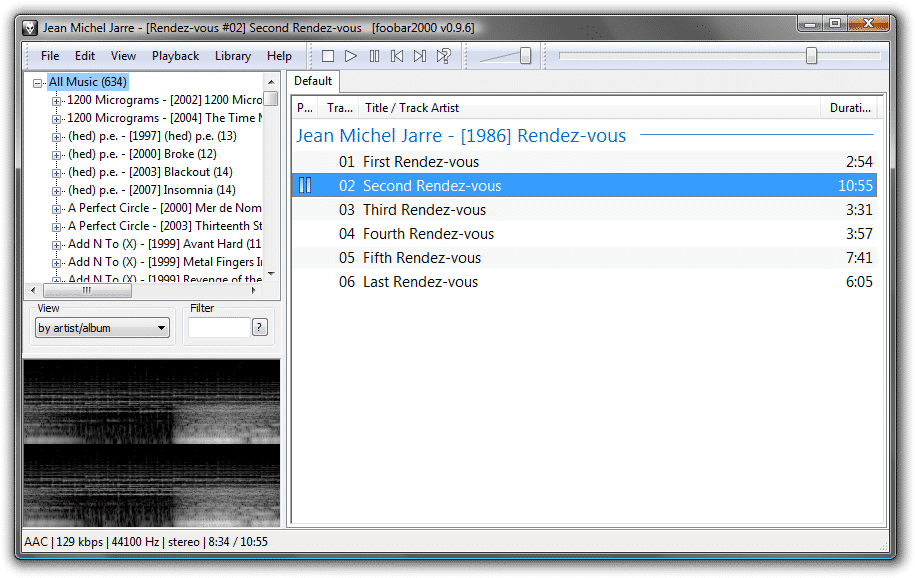 foobar2000 boasts an unmatched level of customization, allowing users to tailor the player to their exact specifications. This player supports a wide range of audio formats and is ideal for those who love to tinker with settings and plugins.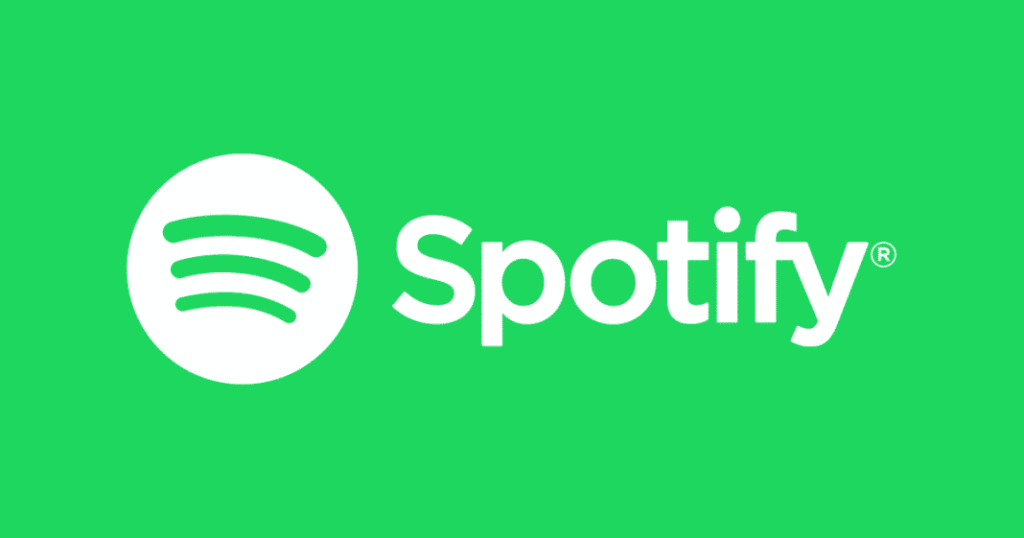 Spotify needs no introduction—it's a household name in the world of music streaming. With its vast library and user-friendly interface, Spotify offers an exceptional streaming experience. Users can access millions of tracks and curate personalized playlists effortlessly.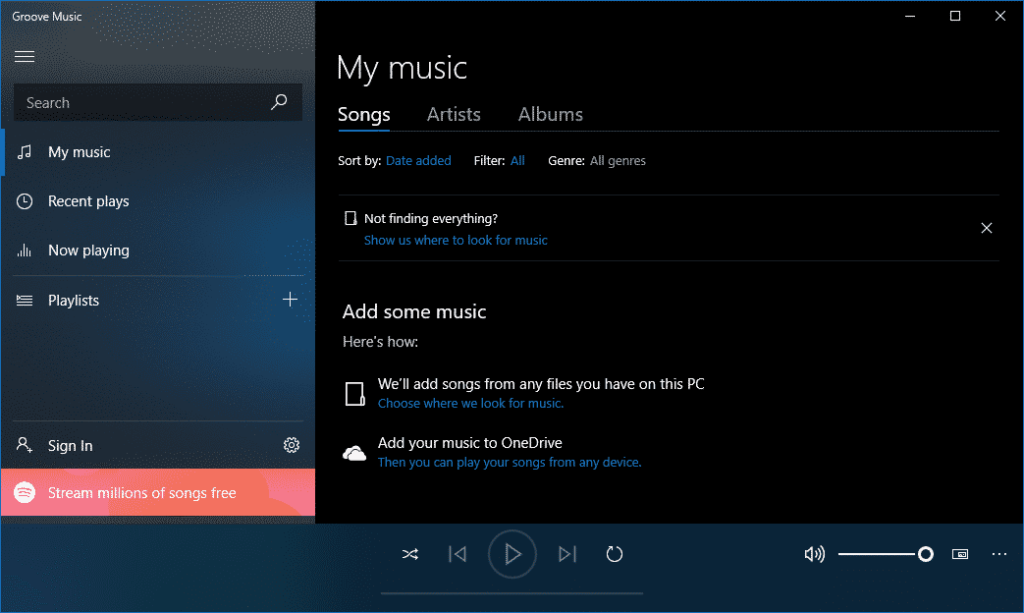 Groove Music Player, developed by Microsoft, offers a smooth and integrated music experience for Windows users. Although it has undergone changes over the years, it remains a solid choice for those who prefer a native Windows media player.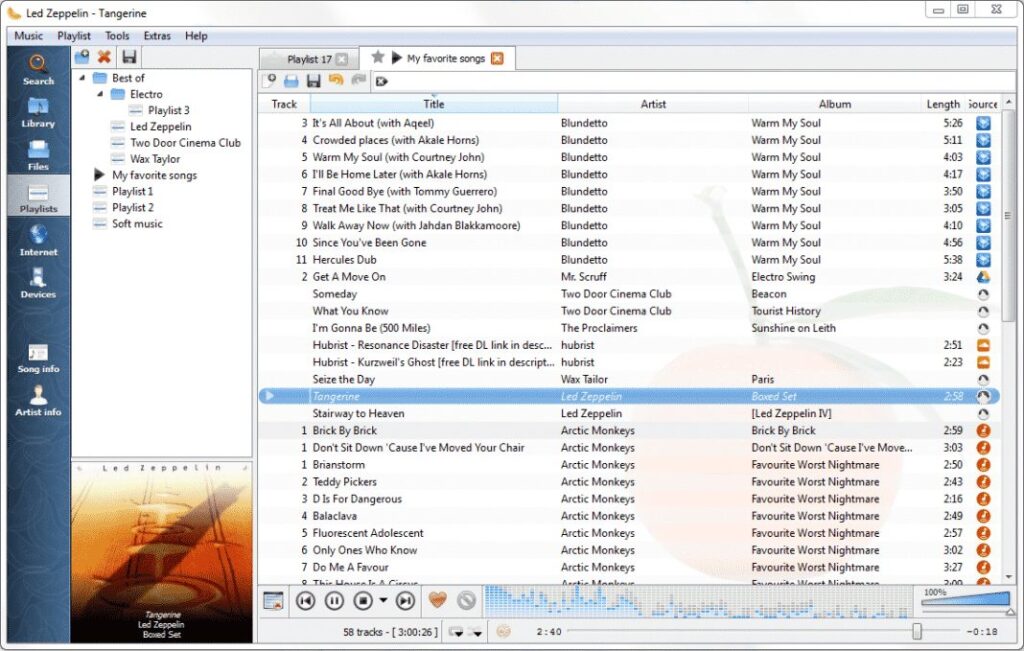 Clementine combines a user-friendly interface with a variety of features, including cloud storage integration and support for various music services. It's an excellent alternative for users who want a player that seamlessly integrates with online platforms.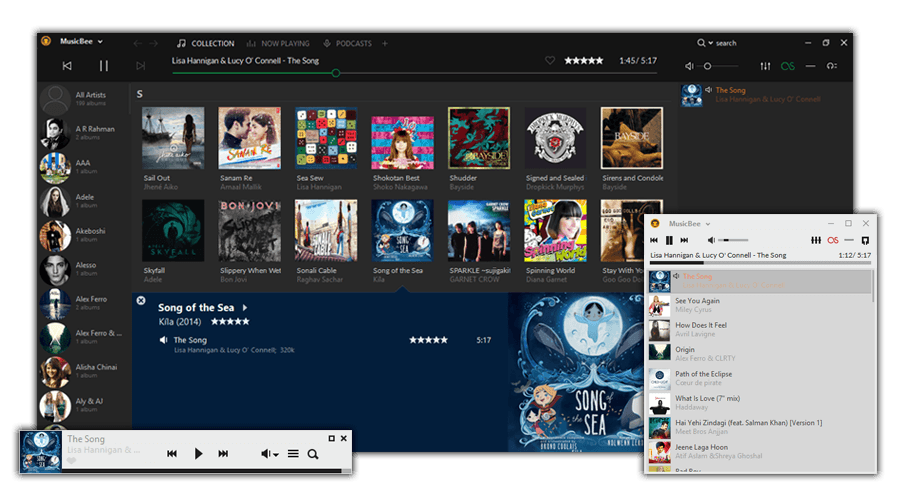 MusicBee packs a punch with its extensive feature set. From automatic organization of music libraries to the ability to sync with mobile devices, this player caters to both casual listeners and music enthusiasts alike.
MPC-HC (Media Player Classic Home Cinema) preserves the classic feel of traditional media players while incorporating modern codec support. It's a reliable option for users who appreciate a familiar interface and compatibility with a wide range of formats.
Strawberry Music Player offers a lightweight and straightforward user experience. It's designed to be resource-efficient while still delivering on essential features such as playlist management and online radio streaming.
FAQs
Q: Can I use these media players on both Windows 11 and Windows 10?
A: Yes, all the mentioned media players are compatible with both Windows 11 and Windows 10.
Q: Are these alternatives free to use?
A: Most of the alternatives listed here are free, while some may offer premium versions with additional features.
Q: Can I import my existing playlists to these players?
A: Yes, many of these players offer options to import playlists from other media players.
Q: Do any of these players offer online streaming features?
A: Yes, several players like Bread Player, Clementine, and MusicBee offer integration with online streaming services.
Q: Which player is best for audiophiles?
A: AIMP and foobar2000 are excellent choices for audiophiles due to their advanced sound customization options.
Q: Can I use these players to play video files as well?
A: Yes, most of these players support a wide range of media formats, including videos.
Conclusion
Navigating the world of media players can be overwhelming, but with these 12 Winamp alternatives for Windows 11/10 in 2023, you're sure to find the perfect fit for your music preferences. Whether you're an audiophile seeking high-quality sound or a casual listener who values user-friendly interfaces, these alternatives offer something for everyone. Explore, customize, and enhance your music experience with these top-notch media players.