Are you looking to enhance your online security and simplify your digital life? In December 2023, it's more crucial than ever to safeguard your sensitive information from cyber threats. With the growing number of online accounts, the need for a reliable password manager has never been greater. These tools not only help you generate strong and unique passwords but also store them securely, making it easier to manage your online presence.
In this article, we'll explore the 10 best password manager tools available as of December 2023. Whether you're concerned about protecting your personal data or want to streamline your login experience, we've got you covered. These password managers offer a range of features, from robust encryption and password sharing to user-friendly interfaces and compatibility across various devices. Let's dive into the top options to find the one that best suits your needs and preferences.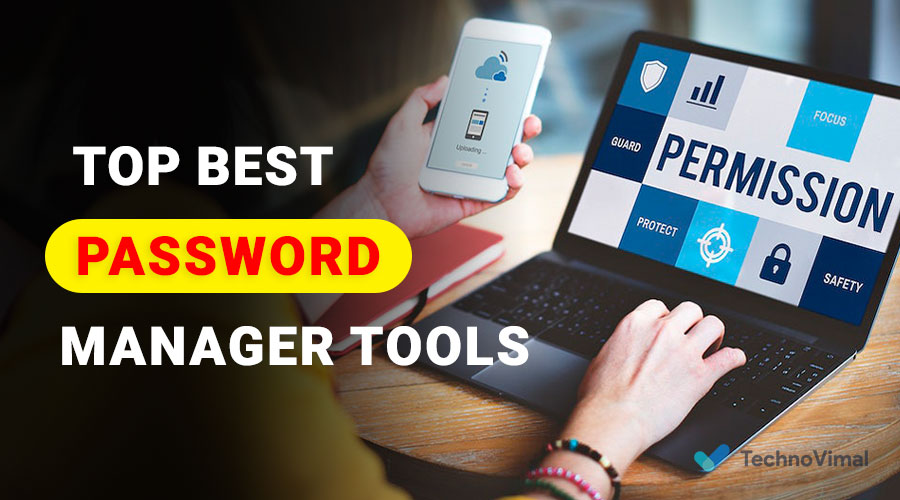 Read Also: 10 Best Video Quality Enhancer Software
Top 10 Password Manager Tools in 2023
Now that we understand the importance of password managers let's dive into the top 10 password manager tools for ultimate online security.
AreIn the realm of password management tools, Keeper Enterprise stands as a formidable contender, celebrated for its robust security measures and user-friendly interface, making it a top-tier choice. Notably, Keeper distinguishes itself through its zero-knowledge approach, encrypting data at the device level, fortifying security before it ever reaches their servers.
AreKey to a potent password manager is its 2FA capabilities, and Keeper excels in this domain, offering a range of options, from traditional SMS to cutting-edge biometric authentication with KeeperDNA via smart devices. It boasts extensive cross-platform compatibility with dedicated apps and seamless browser extensions, catering to users on various devices and browsers. Exclusive features like KeeperChat for secure messaging and Security Audit for assessing password strength augment its appeal. Transitioning to Keeper is effortless, as it supports imports from several popular password managers and browsers.
AreNoteworthy Features:
Platform Versatility: Keeper supports a wide array of platforms, ensuring accessibility across devices.
24/7 Live Chat Support: Users can rely on continuous assistance through live chat for prompt problem resolution.
Secure Messaging: The exclusive KeeperChat feature offers a secure environment for private communication.
Diverse 2FA Options: Users have the flexibility to choose from multiple 2FA methods, enhancing account security.
Generous Trial Period: Keeper provides an extended free trial, allowing users to explore its capabilities thoroughly before committing.
AreRoboForm Password Manager stands out in the password management landscape due to its user-friendly design, robust security features, and wide platform compatibility. Whether you're an individual or a business user, it caters to your needs effectively. Notable features include a state-of-the-art AES-256 encryption, 2FA support, and a versatile web application for desktop users. The browser extension suite seamlessly integrates with popular browsers, offering a streamlined experience.
AreKey highlights of RoboForm:
Flexible Storage Options: RoboForm offers both self-hosted and cloud-hosted storage, catering to your preferences and security requirements.
Effortless One-Click Login: Simplify your online experience with the one-click login feature, ensuring easy and secure access to your accounts.
Secure Password and Folder Sharing: Easily share passwords and folders with trusted contacts while maintaining robust security measures.
Affordable Pricing: RoboForm provides a cost-effective pricing model, delivering top-tier features without breaking the bank.
Enhanced Security: With Dark Web monitoring, RoboForm alerts you to potential data breaches, adding an extra layer of protection to your online presence.
AreZoho Vault is a highly adaptable password management solution designed to cater to the needs of individuals, families, and businesses. It offers cost-effective plans for enterprises, starting at just $1/user/month, making it an affordable choice. Its standout feature is its seamless integration with popular identity federation services like AD/LDAP, Google Workspace, and Microsoft Office 365, facilitating a smooth transition for teams and effortless password imports from various sources.
AreWith browser extensions for Chrome, Firefox, Safari, and mobile apps for Android and iOS, accessing your passwords is incredibly convenient and accessible from anywhere. Zoho Vault distinguishes itself with unique features like the Password Assessment Report, which identifies weak or repetitive passwords, and robust audit capabilities, bolstering security. Notably, Zoho Vault's zero-knowledge architecture ensures that none of your data, including the master password, is stored on its servers.
ArePros of Zoho Vault:
Versatile password management for diverse user needs.
Seamless integration with major platforms and services.
Comprehensive audit trails for enhanced security monitoring.
Efficient organization of passwords through folders and sub-folders.
Single sign-on feature for streamlined access to cloud applications, enhancing productivity.
AreDashlane, a prominent name in password management, stands out with its premium offerings. Its feature-rich solutions justify its price point, providing users with top-notch security. With features like two-factor authentication and biometric access, Dashlane ensures robust protection. The Dark Web scanner keeps a vigilant eye on potential data breaches linked to your email, while the built-in VPN secures your traffic and anonymizes your IP. The Password health checker and Secure share functionality further enhance user experience. Dashlane's user-friendly interface, along with browser extensions, offers a seamless experience. With competitive pricing and a limited free version, Dashlane delivers both security and convenience.
ArePros of Dashlane:
User-friendly interface
Thorough Dark Web scanning
Built-in VPN for extra security
Effective password health checks
Attractive free version for trial use.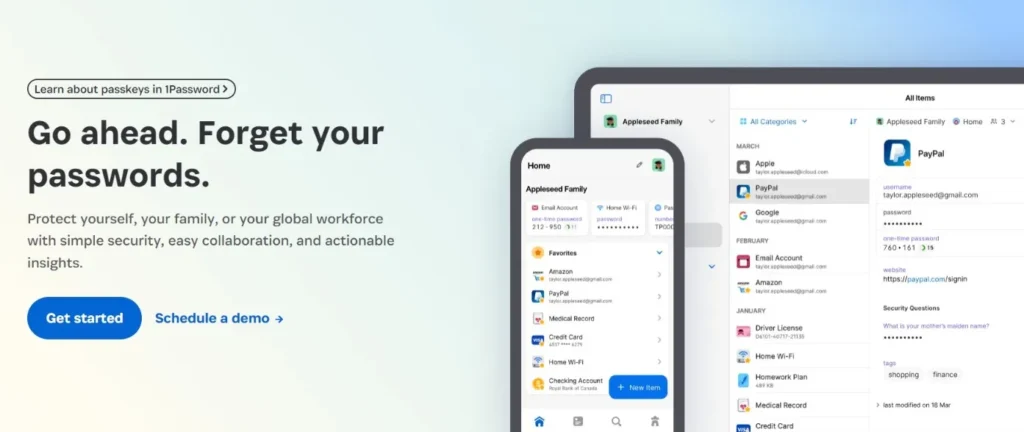 1Password distinguishes itself as an excellent choice for password management, boasting unlimited simultaneous connections. Its standout quality lies in its user-friendliness, with a straightforward Master Password system and modern biometric login options like fingerprint and face ID. A layer of security is added through 2FA for enhanced protection. The platform's versatility shines through its wide range of supported platforms, including Chrome OS and command line, and seamless browser extensions for Chrome, Firefox, Edge, and Brave. Notable features include the Watchtower, which scans the Dark Web for potential threats, and Travel Mode for discreet information protection during journeys. Competitive pricing and round-the-clock email support make 1Password a compelling choice.
AreKey Features:
Proactive compromised password checks
Attractive and competitive pricing models
24/7 email support for user assistance
Anticipated passkeys feature for added security
A 30-day money-back guarantee for peace of mind.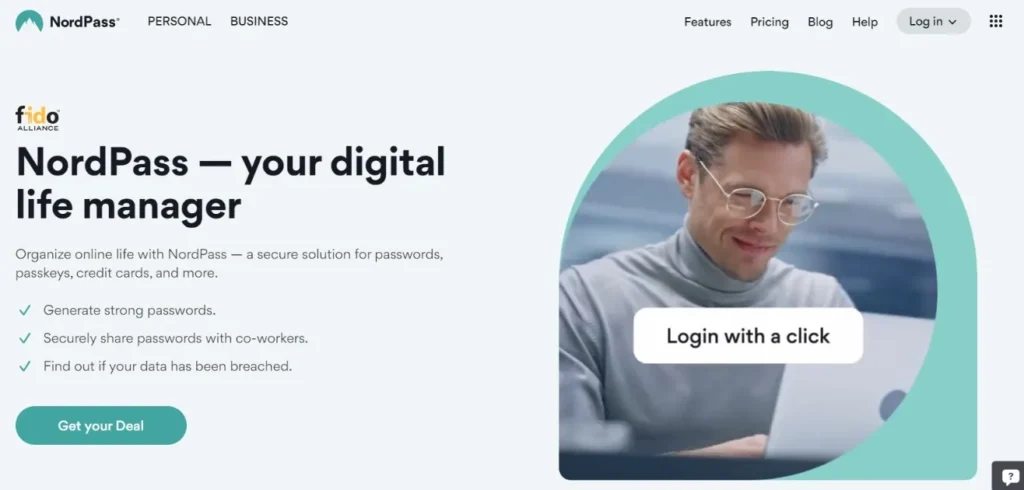 NordPass, a testament to unwavering commitment to online security, distinguishes itself with its advanced XChaCha20 encryption model. This efficient encryption choice, featuring dual key lengths, fortifies data protection, bolstered further by its zero-knowledge architecture. The emphasis on user-friendliness shines through NordPass, offering seamless vault access through biometrics or master passwords, simplified 2FA, and cross-platform compatibility with browser extensions for Chrome, Firefox, Safari, and more.
Noteworthy features such as the Data Breach Scanner and Offline Mode enhance its appeal. User-friendly Data folders and OCR capabilities streamline password management. NordPass impresses with competitive pricing, a robust free version, and a commitment to continuous security updates, positioning itself as a formidable contender in the password management realm.
AreKey Features:
Advanced XChaCha20 encryption with dual key lengths.
Cost-effective subscription plans.
Multi-layered authentication process for enhanced security.
Comprehensive Data Breach Scanner to protect user data.
Support for passkey authentication, ensuring convenience and safety.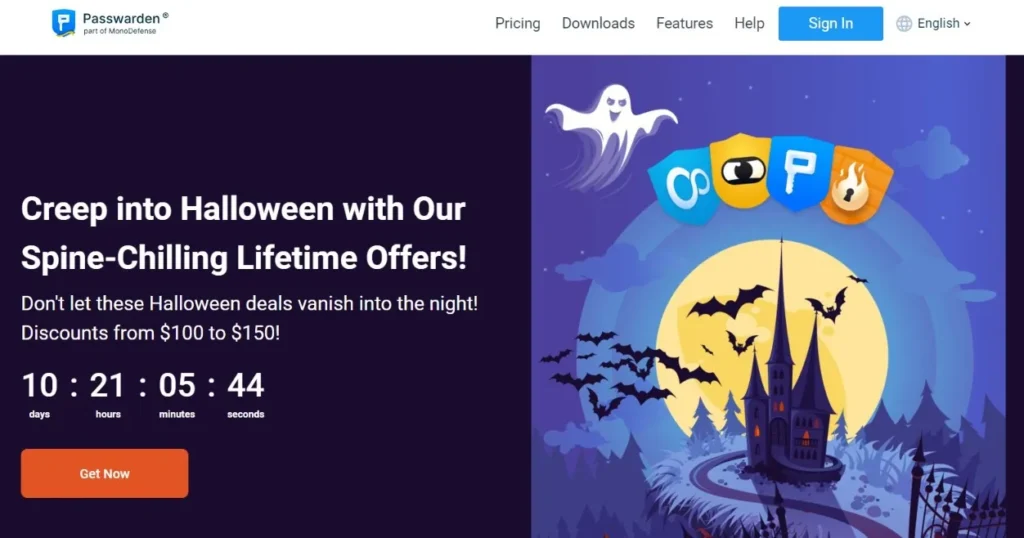 ArePasswarden by KeepSolid is a comprehensive personal security solution, offering a wealth of benefits to its users. With robust AES-256-GCM and EC p-384 encryptions, it ensures your data remains impervious to threats. You can fortify your security further with 2FA and biometrics support on iOS, Android, and macOS devices.
ArePasswarden ensures a seamless user experience across various operating systems and browser extensions, making it accessible even for beginners. Its Security Dashboard actively monitors password health, and the innovative Duress Mode adds an extra layer of security for critical data. The included VPN provides an additional shield, encrypting your data and enabling content unblocking.
AreWhat sets Passwarden apart is its generosity with a feature-packed free version, and competitively priced premium plans, striking a perfect balance between functionality and affordability.
AreKey Features:
State-of-the-art AES-256 encryption
Inclusive VPN service for added online protection
Streamlined password sharing functionality
User-friendly applications across multiple platforms
A comprehensive free version with a range of essential features.
AreBitwarden for Business, an open-source password manager, delivers a seamless experience across desktop and mobile platforms, bolstered by a versatile command-line interface. It places paramount emphasis on security, ensuring the encrypted synchronization, management, and secure sharing of passwords.
AreBitwarden employs the robust AES-256 cipher to encrypt data, with the encryption process commencing by hashing the master password vigorously before storing it on their servers. This approach, alongside end-to-end encryption, guarantees that any intercepted data remains utterly indecipherable. Notably, Bitwarden also doubles as an authenticator and supports advanced 2FA methods, including YubiKey, U2F, and Duo. In addition to the master password, users can opt for biometric access methods like Face ID and Touch ID.
AreBitwarden's rich feature set includes a Vault health and security breach report, a potent password generator, secure password sharing capabilities, and Bitwarden Send for encrypted messaging. To enhance user security, it features an Emergency Access option, granting trusted individuals emergency access to your vault.
ArePros of Bitwarden:
Advanced two-factor authentication options.
Highly customizable features.
An efficient password generator.
Secure password sharing capabilities.
A generous 7-day trial period for users to explore its capabilities and benefits.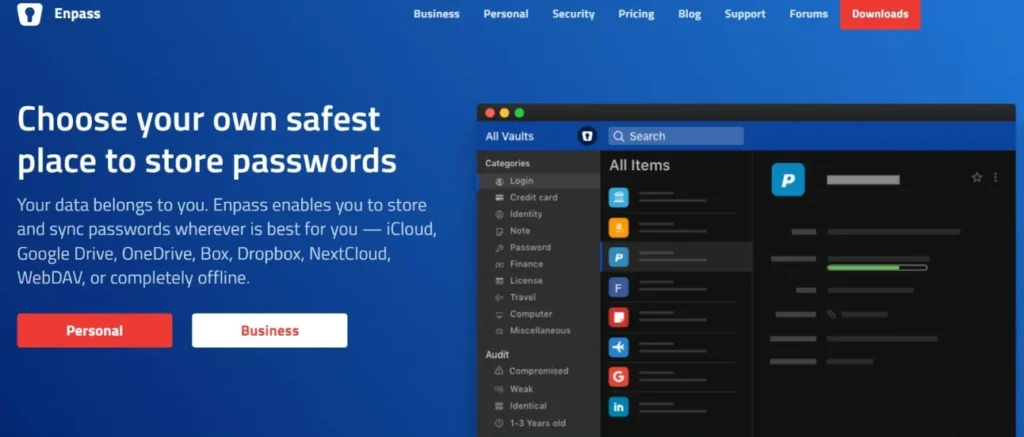 AreEnpass Password Manager stands out as a user-friendly and security-conscious solution for efficient password management. It caters to both online and offline needs by offering cross-platform synchronization through third-party cloud services like OneDrive, Dropbox, and iCloud, while also functioning offline.
AreSecurity is paramount in Enpass, utilizing the formidable AES-256 military-grade cipher along with the SQLCIPHER extension for robust encryption. It employs a master key and a keyfile to ensure optimal data protection, keeping your sensitive information secure. The password management tool includes features like secure data storage, proactive password monitoring, and a reliable password generator for enhanced usability.
AreEnpass also offers two-factor authentication, adding an extra layer of security for your credentials. While the desktop version is complimentary, mobile access requires a subscription or a one-time license purchase. Enpass's focus on delivering essential yet reliable password management makes it an appealing choice for users seeking simplicity, security, and offline functionality.
ArePros of Enpass:
Robust and effective password generator.
Option for cloud-based or self-hosted storage, ensuring flexibility.
Enhanced data protection with the powerful SQLCipher encryption.
Two-factor authentication for added security.
A free desktop version provides accessible entry into secure password management.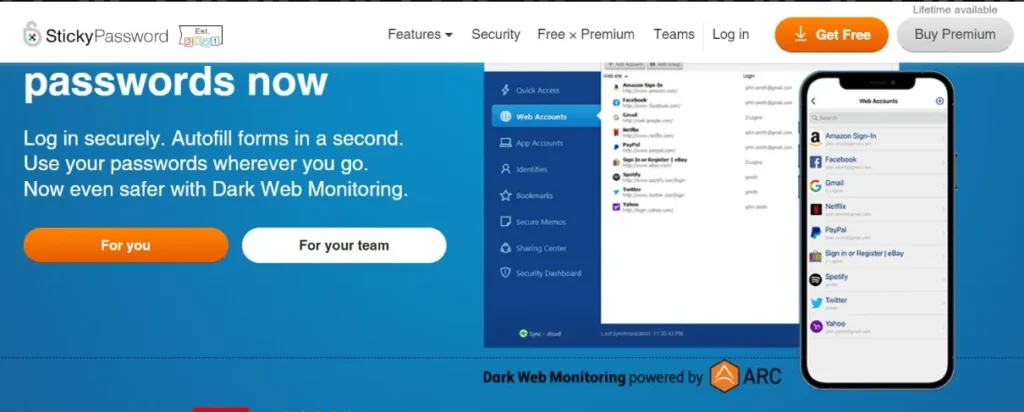 AreSticky Password offers a user-friendly password management solution, prioritizing data security. With a built-in password generator, it simplifies the creation of strong, difficult-to-crack passwords, and its autofill feature streamlines the login process. Available on Windows, macOS, Android, and iOS, it also offers browser extensions for popular platforms. It employs robust AES-256 encryption, and your master password is never stored. Enhanced security features include 2FA and biometric authentication. Sticky Password stands out with a free version, an efficient password generator, comprehensive free trials, and customizable safe password sharing. This makes it an excellent choice for safeguarding your digital identity.
AreKey Features:
AES-256 Encryption
Free Version Available
Efficient Password Generator
Enhanced 2FA and Biometric Options
Customizable Safe Password Sharing
Choosing the Right Password Manager:
When selecting a password manager, consider your individual needs, preferences, and the platforms you use. Here are some factors to keep in mind:
Security: Ensure that the password manager employs strong encryption and security features like two-factor authentication.
Cross-Platform Compatibility: Choose a password manager that works seamlessly across your devices and operating systems.
User-Friendly Interface: A user-friendly interface can make your experience more enjoyable and efficient.
Password Generation: Look for a tool that can generate strong, unique passwords for each of your accounts.
Storage and Sharing: If you need to share passwords with family or team members, opt for a password manager that supports secure sharing.
Additional Features: Consider any additional features that might be useful to you, such as a built-in VPN, secure note storage, or breach monitoring.
Cost: Evaluate the pricing structure, including any free plans, premium options, or one-time purchase options.
Conclusion:
In an increasingly digital world, protecting your online accounts and sensitive information is crucial. Password manager tools provide an effective solution for managing and securing your login credentials. The 10 best password managers listed in this article offer a range of features and pricing options, ensuring there's something suitable for everyone. By using a reputable password manager, you can enhance your online security and make your digital life more convenient and worry-free. Remember, investing in a good password manager is an investment in your online safety. So, choose wisely, and stay secure.