Video editing software has become essential for anyone looking to create high-quality video content. Whether editing a professional movie, a social media clip, or a home video, the right software can help you take your footage to the next level. With so many video editing software options available, it can be challenging to determine which one to choose.
This article will review the 10 best video editing software options available today. We'll cover the pros and cons of each program, pricing, features, and user-friendliness so that you can make an informed decision. From industry standards like Adobe Premiere Pro to affordable options like Filmora, video editing software is out there to meet your needs and budget. So, let's dive in and explore the 10 best video editing software options available today.
Read Also: Kinemaster Pro APK Best Video Editing for Mobile
The Best Video Editing Software for Windows in 2023
So, if you cannot decide which video editing software to use, you have landed on the right webpage. In this article, we have listed some of the best video editing software for Windows. Let's look at it.
You can use Filmora Video Editor to express your creativity and amaze you with beautiful results. Many features are available, and you can easily apply simple effects to your videos using Filmora Video Editor.
In addition, there are over a hundred unique visual effects. You can directly share your created video on social media.
It is one of the best tools for your Windows, known among many users for editing videos. Using this tool, you can trim, cut, split, merge, rotate, and mix videos with AVS Video Editor.
Choose between 300 innovative video effects and transitions. Insert menus, audio, text comments, and subtitles. Stabilize video camera, unstable recording, and much more you will know after using this tool.
It is also a great video editing tool that allows you to edit videos easily. Sony Movie Studio (formerly Sony Vegas Movie Studio) is a consumer-based nonlinear video editing software designed for the PC.
It has all the features you need for video editing. From basic video editing to advanced editing tools, Sony Vegas Movie Studio gives you everything you need to meet your editing needs.
It is one of the best on the list, providing many features you need to edit videos like a professional.
The fastest and most efficient nonlinear video editor is now the first to offer an intuitive, dedicated Lumetri Color panel for manipulating color and lighting, plus a Morph Cut transition that lets you create the most seamless talking-head scenes imaginably. Let's make it quick.
ApowerEdit from Apowersoft is another great video editor you can use to create an excellent video for YouTube. It provides you with many professional tools that can give a new touch to your videos. Features of ApowerEdit include transition effects, text styles, overlays, background colors, and more.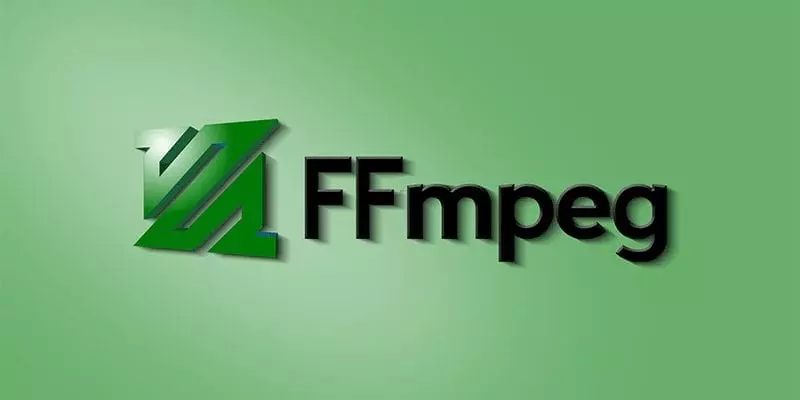 It is a video editing tool and a collection of free software that can record, stream and convert digital audio and video.
FFmpeg is a leading multimedia framework capable of decoding, encoding, transcoding, mux, demux, streaming filtering, and playing anything humans and machines create.
VideoPad is a fully featured video editor to create professional-quality videos in minutes. In addition, VideoPad has over 50 visual and transition effects to add a professional touch to your movies. The best part is that it lets you upload your edited video directly to YouTube.
Avid Media Composer First is one of your computer's best video editing tools. The best part about Avid Media Composer First is that it comes free and offers almost all the features needed to become the best video editing tool.
You'll use several professional tools, which may seem complicated initially, but will become easy and fun over time.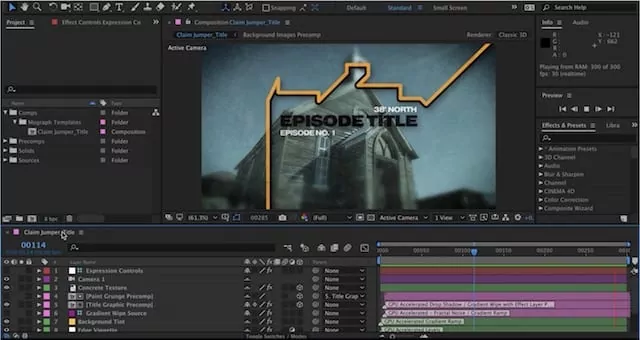 Adobe After Effects is one of the best video editing tools for motion graphics and visual effects. Adobe After Effects is heavily used by YouTubers and is known for its visual effects.
Video editing tools can help you add motion graphics, animations, special effects, and visual effects to your videos. Another great thing about Adobe After Effects is that it is available for Windows and macOS.
Avidemux is a free video editor designed for simple cutting, filtering, and encoding tasks. It uses various codecs to support multiple file types, including AVI, DVD-compatible MPEG files, MP4, and ASF.
Tasks can be automated using projects, job queues, and powerful scripting capabilities.
There are many programs for editing .avi files, but some formats – such as .wmv, .flv, .rm, and .mpg – are not as well prepared for editing. Therefore, Movie aims to solve this by allowing you to edit these formats in one program through a simple graphical user interface.
The system lets you copy, paste and fine-tune the selections. It also supports joining and splitting video/movie files.
12. visits
ivsEdits is a free video editing software that has the same professional editing tools as ivsEdits with some limitations. It has a simple user interface. So, if you are looking for an easy-to-use free video editor, visits will significantly benefit you.
It has remarkable video effects, multi-camera editing, real-time video I/O, hardware integration, etc.
This video editor supports OS X, Linux, and Microsoft Windows. In addition, it has some powerful features like dedicated and strong support for background I/O. This video editor also has a dedicated keyboard to enhance the video editing experience.
Video Editor aims to edit video files and create videos of any complexity, incorporating various visual and audio effects.
The program offers rich functionality yet has a simple and intuitive interface, allowing you to create videos with minimal effort.
WeVideo is a powerful and best professional video editing software. It has advanced video editing features with a simple interface.
You don't have to be a professional to make great movies. You can save video projects to your hard drive or access them from anywhere with cloud video storage.
If you are looking for a professional video editing suite at no cost, Shotcut is for you. The best thing about Shotcut is that it supports almost every audio and video format. Plus, with Shotcut, you can dress up most aspects of your video with powerful filters.
Hitfilm Express is one of the best video editing tools on your Windows 10 computer. Video editing looks simple, but it has some advanced editing options.
You can use audio and video filters, layers and masking, chroma-keying, and more with Hitfilm Express.
If you are looking for a flexible and creative video editor for your Windows 10 computer, Pinnacle Studio might be the best option.
The best part about Pinnacle Studio is that it provides users with everything they need to get started. Guess what? With Pinnacle Studio, you can get over 1500+ filter effects, transitions, overlays, and more.
Movavi Video Editor is one of the most straightforward video editing tools you can use now. YouTubers mainly use the Windows tool to create quality content.
Movavi Video Editor gives users many filters, transitions, and titles to convert a video. So, Movavi Video Editor is the best video editor for creating YouTube videos.
CyberLink PowerDirector might be the best option for you if you are looking for a professional-grade video editing tool.
CyberLink PowerDirector has almost every feature you need for video editing. CyberLink PowerDirector has everything from 360˚ to Ultra HD 4K support. However, the tool may put off a lot of beginners as it is pretty challenging to use.
So above are the best video editing tools for PC. I hope this article helped you! Please share this with your friends also. If you know of any other such device, let us know in the comment box below.