PUBG (PlayerUnknown's Battlegrounds) is one of the most popular games in the world; Gamers love this game. Here you will know how to play PUBG on PC. Most people know how to download and play PUBG on mobile. You can easily install this game on PC too.
Play PUBG Mobile On PC Without Emulator:
Free PUBG Mobile On PC Everyone's dream is that they can download PUBG Mobile games for their laptop for absolutely free. Still, till now, we did not have any such way to download this for the computer also, due to which we are currently using it downloading the lite variant on mobile and running it.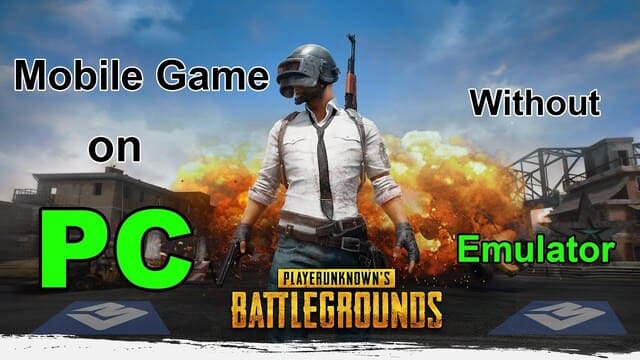 But given the recent updates regarding PUBG, the company has decided to launch a free version of PUBG PC game for PC as well, and anyone can install it on their computer, and the name of its computer version game will be PUBG PC lite. It has come on the market, but how to download it, and where will I get its link? Before knowing about it, let us know.
PUBG Lite For PC:
Player Unknown's BattleGrounds game which is famous worldwide by its short-form name PUBG Lite and its craze has become so much in India that the government is thinking of banning it. But in our country, this game is played less on PC and more on mobile.
Download: PUBG New State Early Access
Latest News: Free Fire Redeem Code Generator Today
Because it is a Paid game and PUBG corporation had released its free variant only for mobile, now from 2019, the company has thought of releasing a free variant for PC as well, and its beta version has come in the market.
PUBG Mobile PC System Requirements:
Whenever it comes to playing on a computer, the first thing that comes to our mind is what the requirements of the game are? Will it work in the system I have or not? But this time, there is no need to upgrade or buy a new system to play your favourite game.
Because the minimum requirements for its Lite variant are such that everyone's PC is there.
OS:  Windows 7,8, 10, 64Bit (upgrade your system from a 32-bit to 64-bit version)
CPU: Core i3 2.4GHz
RAM: 4GB
GPU: Intel HD Graphics 4000
HDD: 4GB to 2TB
PUBG Mobile PC Gameplay Features:
There is no need to tell you the difference between playing games on a mobile and a computer. The old mobile is a lightweight portal device, which we can carry anywhere comfortably and play games anywhere but not on a PC, but still, the fun comes from sitting at home and playing games on the computer itself.
The developers made this computer version of PlayerUnknown's BattleGrounds game very thoughtfully to be played easily on every computer. For this, the game's graphics and controls have been managed very well.
Read also: Free Netflix Premium Accounts & Password
PUBG lite PC download without emulator: This is the most important feature because you cannot play any version of it on PC without the help of an emulator. But you can play its latest lite variant on your computer without an emulator.
Low Graphics Requirement: Developers combined the features of Mobile and PC to make a computer version game. For example.
Graphics is exactly like the mobile version, and this is why it does not require any external graphics card to play on the computer. The control system has been taken from its computer version, which makes it easy for you to play on PC, and this is why an emulator is not needed in it.
How To Download PUBG Lite For PC/Laptop?
PlayerUnknown's BattleGrounds game lite variant has come only for Thailand, so if you want to download it in India or any other country, you have to use a small internet trick only then you can get PUBG lite PC download link.
To download it, we have to change the location of our existing internet network from India to Thailand, and for this, you will need a Virtual Private Network (VPN). There is a relief that you can use any VPN free or paid. If you search for a free VPN for Thailand on the Internet, you will find a lot of software.
After setting up a VPN, you have to open https://accounts.pubg.com/register URL on the browser and apply for a unique ID with Email, Password, and DOB first.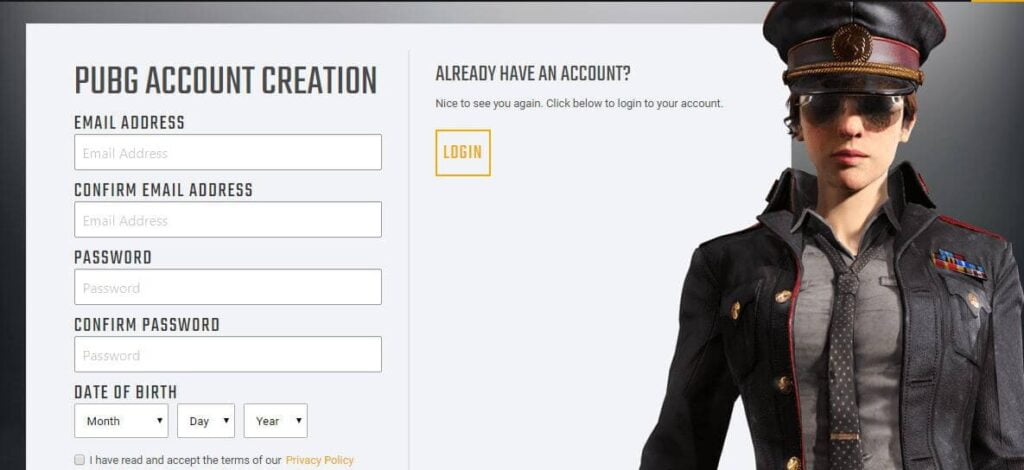 When your account setup is complete, you have to open https://lite.pubg.com/ URL and download the .exe file for the system. If you want, you can download it directly from this URL. https://lpc-dl.playbattlegrounds.com/installer/PUBG-Lite-Setup.exe

After downloading and installing, the ID you got will have to log in, and after that, The game setup file will be downloaded. You may not be able to open the game yet because it has a beta version, and you can do gameplay as soon as its server starts.
Friends, how to download PUBG Mobile, lite for PC, and how to use it? I hope you have understood. You may not be able to enjoy its gameplay right now because its server may be started after a few days, and you should be configured. But as soon as it is started, you can enjoy the PUBG Lite PC gameplay without an emulator. If you have any questions or suggestions, do comment, and do not forget to share this post.