Do you want to reset Windows 11/10 Laptop, PC? Do you know how to reset Windows 11/10 Laptop, PC? If you don't know, you are in the right place. Because today I am going to tell you how to reset Windows laptop? You all must have reset Android Phone, Windows Phone, or iPhone by now. But today, I am going to tell you about that trick. With its help, you can reset Windows 11/10 laptop.
Many people's PC is performing slow for some reason, and they take it to the computer technician. He resets the PC and takes $50-$100 from the customer. In such a situation, if you know about this easy technique, you can save $50-$100, and if the computer is running slow, the battery is heating up, or if you have put any software, it is not getting removed.
Read Also: How to Enable Dark Mode in Windows 11
So in such a situation, you can reset your laptop and make it like new again, which will make the performance faster, and all the problems related to updating security and installation will be corrected.
Here we will give information about the most straightforward way even a non-technical person can reset Windows 11/10 PC by himself. No tools or software of any kind have been used here. The trick given in Windows is used. So you also see and try.
How to Reset Windows 11 Without Losing Files
You can reset the laptop only when Windows 11/10 is installed on your computer because this trick is only for Windows 11/10 Laptops. If you have Windows 11/10, you can reset the laptop by following some steps. As soon as you clean the laptop's data entirely, the performance of your computer will increase, and the CPU and processor will be less powerful. Even then, you will get a lot of good work on the laptop.
Read Also: How to Change Themes on Windows 11
Note:- If you are going to reset the laptop or PC, there should be electricity at the time of the process and if there is a laptop then it should have a battery because due to the interruption of the resetting process, Windows can be corrupt and you may have to install a new Windows. So you work carefully.
Step 1: First of all you click on the Start icon and select the "Setting" option.
Step 2: After going to Settings, click on the "Windows Update >> Advanced Options " option.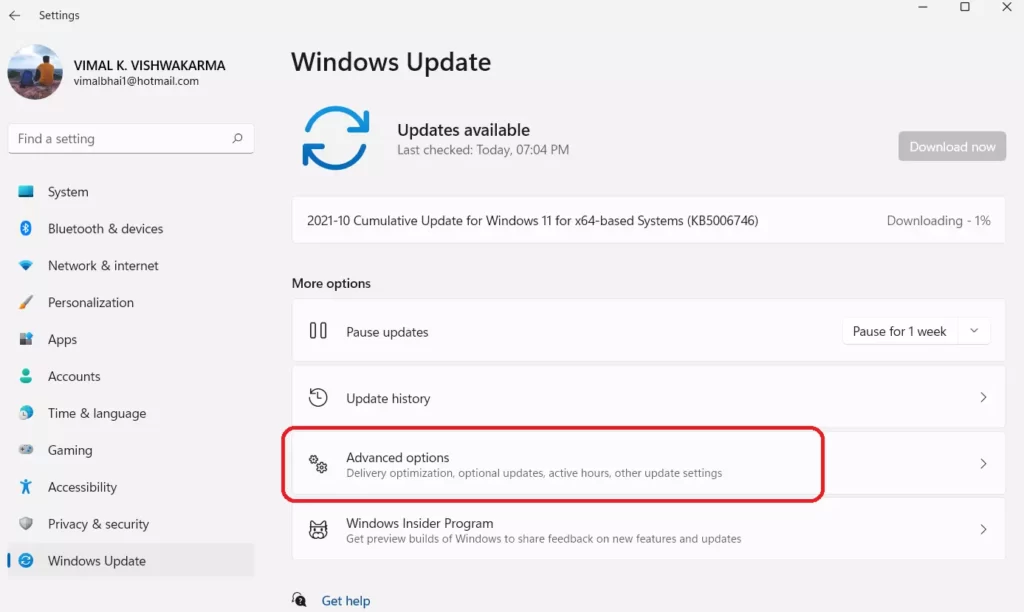 Step 3: Now many options will show in front of you, such as. Windows Update, Windows Advanced Options, etc. You select the "Recovery" option from these.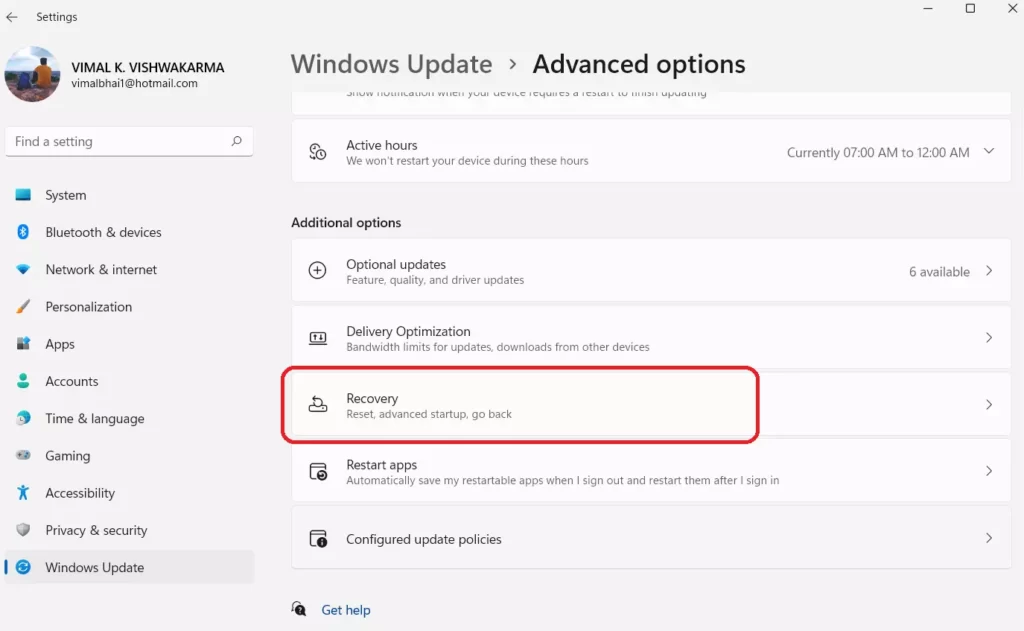 Step 5: As soon as you click on Get Started Option, a new box will open in which 2 options will be available.
Keep My Files
Remove Everything
If you only want to reset all Software & Setting, then you click on Keep My Files Option. If you want to reset the laptop completely, then you click on Remove Everything.
You can select any one of these options according to step 5.
Step 7: Click on the Next Option.
Step 8: Now you click on the Reset option and wait till the reset is complete. When your laptop will be reset, after that it will be restarted and open again. It takes some time to restart and you will have to setup everything again, so wait a while without tinkering with the laptop.
Read Also: Windows 11 Disable Automatic Updates
What Happens When You Reset a PC to Factory Settings?
If you have ever reset your phone, then you will know what is the benefit of resetting it. But if you're not done, then I'll tell you.
Without removing the Windows OS, you can reset all the setting of the laptop.
If there is any problem in your laptop due to Windows Update or any other reason. And you do not know how to install Windows. So with the help of this trick, you can easily make your laptop like new Windows again.
Sometimes it happens that many viruses come in the laptop. Because of which you have to re-install after formatting Windows. But if you use this trick, then you can remove Virus without formatting Windows.
If your laptop is hanging or running slow. So you can increase the speed of the laptop by resetting it and increase its performance.
Conclusion
Friends, it has been told in this post that how to reset Windows Laptop? If you want to reset your laptop, then you must use this trick. If you liked this post or it was helpful for you. So you must share the post and click here to join us. If you have any suggestion or question, then you tell us about it in the comment.