Hello friends! If you have an Android Smartphone and you are searching for the best photo editing apps of 2023 then you have come to the right place. Because in today's post, I am going to tell you the Top 5 Photo Editing Apps for Android Phones in 2023. And you might not even know about these Android Apps.
Friends, today is the era of selfies. People are taking selfies and putting filters in them and uploading them on social media. But there are only a few people whose interest is in making the photo look better, a little more attractive.
Earlier, I also used to give time to edit the photo. But now most of the work is related to photo editing, I do it on Photoshop only.
Read More: Top 10 Best Android Games
If you are fond of taking photos then you must be familiar with Instagram. And if not, what are you doing? Signup on Instagram quickly, because it is the best platform for photo sharing.
If you are also looking for Video Editing Apps, then let me tell you that a few days ago I posted an article in which I told you about Best Video Editing Apps for Android. You can read it here.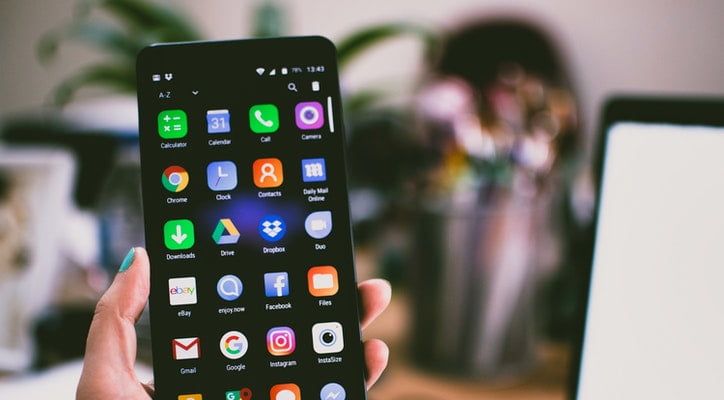 The 5 Best Photo Editing Apps for iPhone & Android in 2023
Here's our roundup of the best photo editing apps available in 2023
1. Snapseed:
I put the Snapseed App in the first position because you can do professional editing in it, let us tell you that this app has been developed by Google.
In this, you get one of the best tools, with the help of which you can give such a tremendous look to your photo, seeing that no one can say that this photo has been edited on a Mobile Phone.
Let's take a look at the Highlighted feature of Snapseed:-
The features which I liked are:-
Lens Blur- Nowadays, the era of portrait photography i.e. background blur has come. Even if you do not have a DSLR, you can give a bokeh effect to your photo with the help of this effect. After this effect, your photo looks even more amazing.
Read More: Best Video Editing Software Free
It has many other features:
Brush – selectively retouch exposure, saturation, brightness, or warmth
Selective – the renowned "Control Point" technology: Position up to 8 points on the image and assign enhancements, and the algorithm does the rest magically
RAW Develop – open and tweak RAW DNG files; save non-destructively or export as JPG
Tune image – adjust exposure and color automatically or manually with fine, precise control
Perspective – fix skewed lines and perfect the geometry of horizons or buildings
White Balance – adjust the colors so that the image looks more natural
Noir – Black and White's film looks with realistic grain and the "wash" effect
Double Exposure – blend two photos, choosing from blend modes that are inspired by shooting on film and by digital image processing
Face Enhance – add focus to the eyes, add face-specific lighting, or smoothen skin
Face Pose – correct the pose of portraits based on three-dimensional models
Healing – remove the uninvited neighbor from a group picture
Vignette – add a soft darkness around the corners as a beautiful, wide aperture would do
Text – add both stylized or plain text
Curves – have precise control over the brightness levels in your photos
Glamour Glow – add a fine glow to images, great for fashion or portraits
HDR Scape – bring a stunning look to your images by creating the effect of multiple exposures
Drama – add a hint of doomsday to your images (6 styles)
Grainy Film – get modern film looks with realistic grain
Photo Editing Apps Available on iOS and Android | Free
2. AirBrush:
All the Apps for Photo Editing available on the Play Store, Effects, and Filters work on Full Photo Frame of all of them. Meaning if we increase the brightness of the photo, then there is a brightness increase in the entire photo frame. In such a situation, we are not able to do photo editing of the best quality.
But AirBrush is such an app, through which we can apply effect on any particular part of the photo, and according to our requirement, we can apply the Portion Effect of the photo frame. After seeing its features, you should try it.
» Best Free Apps to Compress Videos on Android
Blemish & Pimple Remover: If there are any pimples on the face which is making your photo useless, then you know about AirBrush App. So through this, you can remove all the stains of the face from the photo.
Whiten Teeth and Brighten Eyes: With AirBrush App, we can add an Effect on Teeth and Eyes and make use more effective.
Real-Time Technology: Today is the time for Real-time Photo Editing and no one wants to edit after capturing the photo. Now, all add Effects & Filters at the same time while taking the photo. Real-Time Photo Editing Feature has been given in AirBrush.
Photo Editing Apps Available on iOS and Android | Free
3. Adobe Photoshop Lightroom:
Although almost all software of Adobe is paid, this Photoshop Lightroom App is a completely free photo editing tool.
With this app, you can do photo clicking, editing, and sharing as well. It has a lot of free effects but it also comes with some premium effects which have to be purchased.
But you can give a very good look to your photo with the free one. With the help of this editing app, you can take the best picture even in HDR mode.
» Best Video Editing Software Free For Windows
After editing the photo taken with this app, if you want, you can get the image back in its original form. With the help of this app, you can give a professional look to your photos. Do try it once.
Photo Editing Apps Available on iOS and Android | Free
4. Pixler:
Pixler Photo Editing App is my favorite Android Application and I always use this app for photo editing, we get all the features that we need to edit photos of better quality. for example.
Edit the layout and background of the photo.
Do the color balance of any Old & New Photo.
Add Multi-Layer Exposure to Photo.
Add 1000+ Photo Filters.
Resize the Image Size and Rotate it accordingly.
100+ Text Effects & Style
» Best Free VPN 2021 for Mobile & PC Download
Pixler is such an app that after downloading all the Tools, Effects & Filters are available for Photo Editing, and after downloading there is no need to download any other App.
Photo Editing Apps Available on iOS and Android | Free
5. Fotor:
Fotor is a very famous Windows, iOS & Android Photo Editing & Collage Marker Application. With Fotor, we can professionally do photo editing. It is especially famous for college marking. If you want to combine many photos, then there is no better application than this.
You all must have seen many photos which are edited like magazines and we all wish that we can also edit photos like this.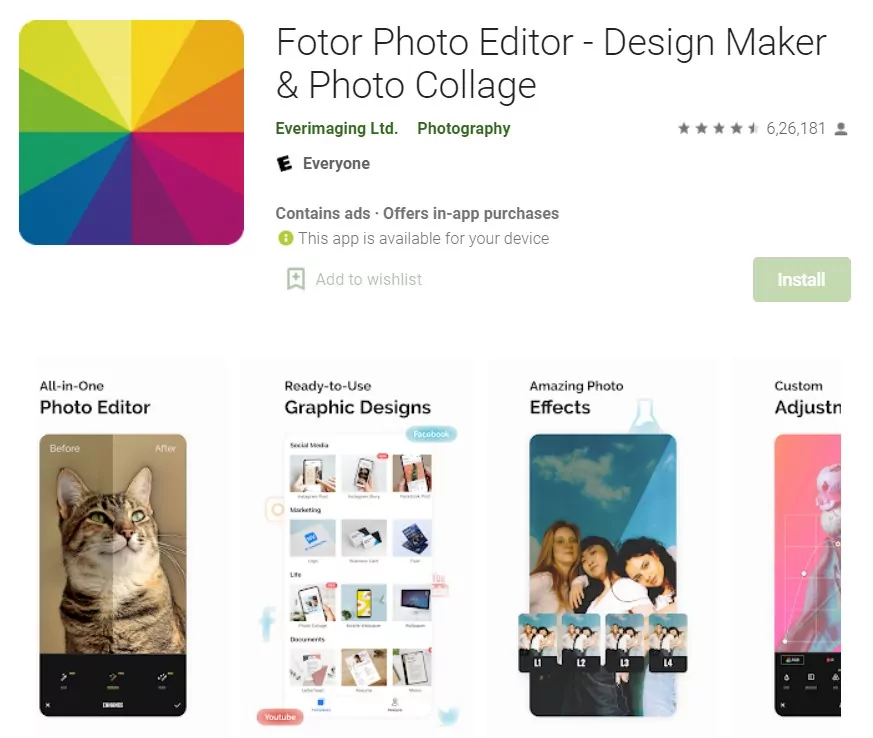 But we do not get any such software or mobile application. So that we can easily make a photo like a magazine. Fotor is such an app that we can easily edit photos in big magazines like India Today, Times, and Business.
Photo Editing Apps Available on iOS and Android | Free
Conclusion
Friends, here I have told you about the Top 5 Photo Editor Apps for Android Smartphones in 2023. All these apps are the best among all the Photo Editing Apps on the Play Store and all those features are available in these Top 5 Photo Editing Apps. Which we need in an Editing Android App.
Yes, it will be difficult for us to decide who is the best among them. Because Top 5 Photo Editor Apps is more than one. In my opinion, if you want to download any one app, then you should download Snapseed, Fotor, or Pixler. Because both of them are different from all other apps and they have some extra features which are not in any other. If you like any other app then do comment below.
Read More:
11 Best Windows 10 Themes and Skins Pack
20 Best Windows 11 New Features: You Should Check Out
What are the Windows 11 Minimum System Requirements?