Not only in India, YouTube has changed the lives of many people worldwide, and the features, creator support you get in this are nowhere else, but this time YouTube has brought a new update called 'YouTube Shorts', and we are here on this. Will you get information about what is YouTube shorts? And how can you use it?
We all know that there is a craze of short videos, like people in cricket like t20. In the same way, people are leaning towards short videos in the video right now. Tiktok has a big role in making people inclined towards short videos, and today companies like Facebook, Google are giving value to short videos.
Read Also: Earn Money from YouTube
Facebook launched Reels sometime back, and now YouTube is launching Shorts Videos.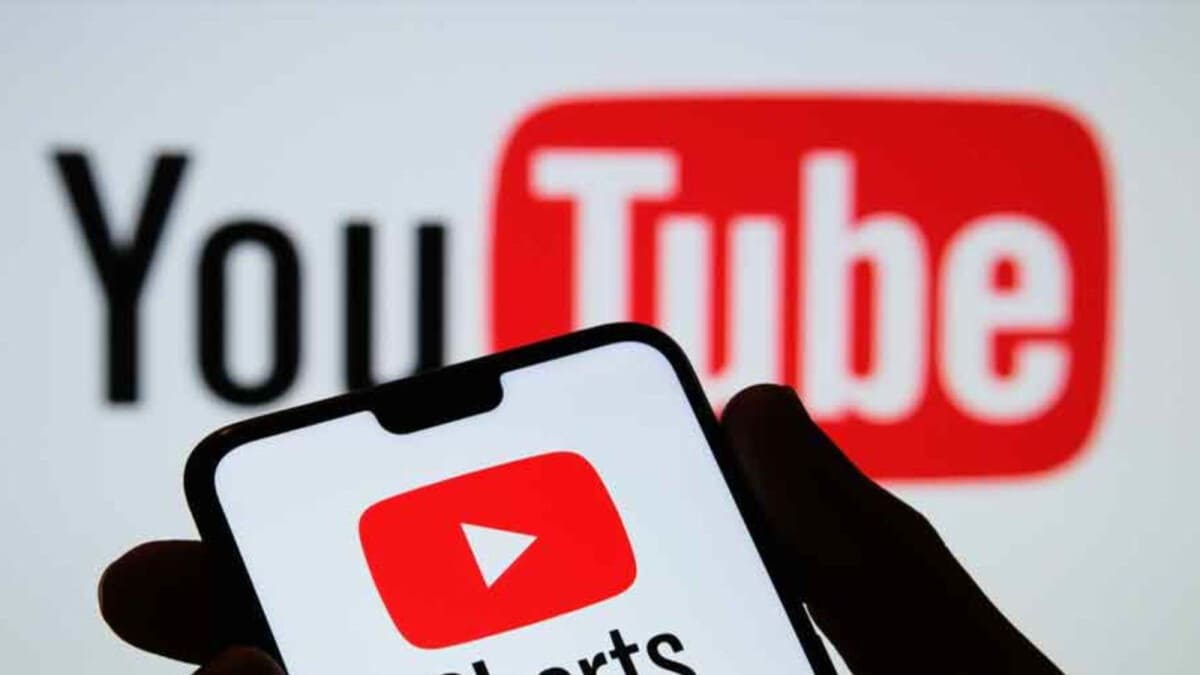 What is YouTube Shorts?
YouTube shorts is a short video sharing feature so that creators can upload videos of 15 sec or less. Everyone wants to take advantage of the Tiktok ban in India, so why should Google be behind in this and everything will be available in this new creator feature of YouTube.
Now YouTube creators can share by making their catchy and short videos only from mobile. In this, you will get all the features found in other short video sharing apps such as music (music track from 100000), multiple video segmentation and video speed control, using which creators can record videos with music. And you can edit according to your own.
It has been launched for the Android platform, and soon you will get to see it for the iOS platform.
YouTube Shorts Features:
Along with sharing 15-sec videos on YouTube shorts, there are 3 more features.
Get discovered: At this time, 2 Billion people come to YouTube monthly, and YouTube is giving this opportunity to its creators to grow their community with the help of shorts.
Watch: You will also get a new way for YouTube shorts. Now you can change the video by swiping vertically because you have to left-right to watch the video.
Create: Its beta version has just been released, in which creators will get to see some basic features that will help them make videos. Multi-segment camera – You can combine more than one video clip at once. Record with music – Here you will find a lot of music as I mentioned above, you can also record video with music. Speed ​​controls – You can control the video speed.
How to use YouTube Shorts?
YouTube has not made any separate app for this, you will get to see the feature of shorts video in the YouTube application itself, and from that, you can record the video on mobile and upload it directly.
You can make videos in the same way you see in the above video.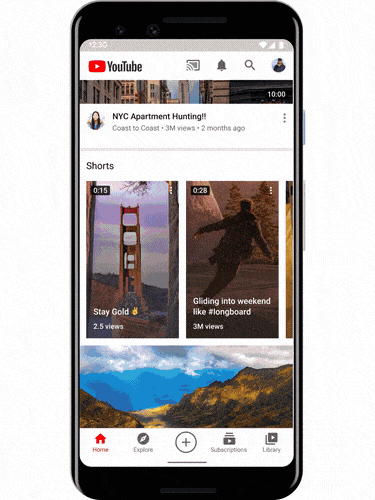 You have to go to your YouTube App.
Here you get to see a + sign. You have to click on it.
As soon as you click on + sign, you will get the option of creating a short video with Live, Upload Video.
You can create a video by clicking on Create a short video.
Read Also: What is Bounce Rate?
Will this be India's new Tiktok?
There is a difference of opinion among people about Tiktok that it may come again that there was a news that Mukesh Ambani is buying Tiktok India. Much more such news keep running on social media, but there is no correct update about it right now. I do not think that Tiktok will get a chance to enter the Indian market so easily right now.
It would be wrong to say that YouTube has launched Shorts video after looking at Tiktok. But it is a matter of the fact that every big company wants all the users of Tiktok to be brought on their platform somehow.
For this reason, Facebook launched a short video sharing app called India Reels, and now YouTube shorts has arrived. Now those who are the creators of Tiktok who make videos only from mobile them will grow their community by using these short video platforms, and Indians have also launched many such short video apps. In which there is a popular Mitro short video.
Friends, I hope you have understood what YouTube shorts are? And how can you use it? It also has a short video sharing feature, with the help of which you can share short videos on YouTube, it is already in beta version by making it from your mobile, so maybe you can get to see more new features in it. If you have any idea about this, definitely tell in a comment.